55th Annual Meeting of the Lewis & Clark Trail Heritage Foundation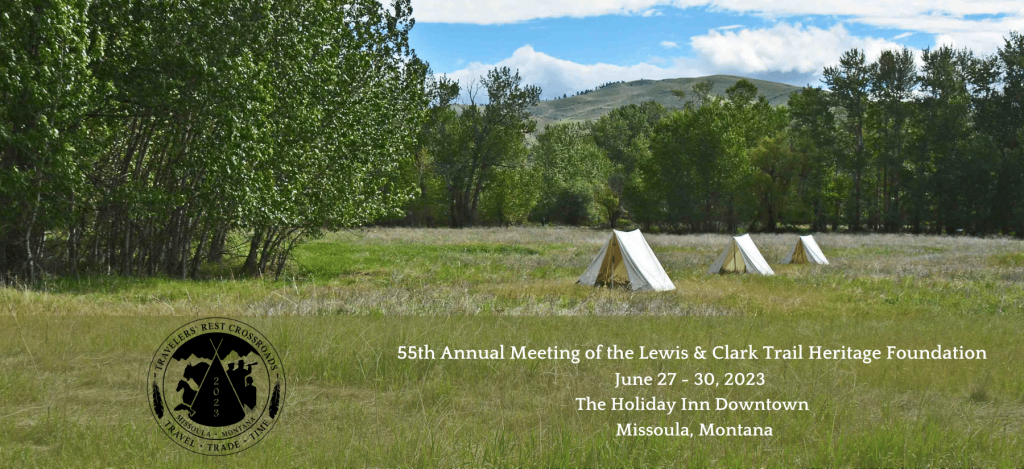 Walk in the footsteps of the Expedition at Travelers' Rest, Lost Trail, Packer Meadows, or on the Road to the Buffalo. Many of these sites are untouched by development and appear much as they did to the Corps of Discovery.
See the "tremendious mountanes" and learn about the "verry large and a turrible looking" grizzly bear and other wildlife encountered by the Expedition.
Hear the languages spoken by the indigenous people who traveled through the Bitterroot Valley.
Consider how the landscape, the native cultures, and even the climate that Lewis and Clark experienced have changed since 1806 and how they will continue to evolve.
Enjoy the dynamic culture of Missoula, a place of mountains and rivers, families and students, art and trails.
Click on dates below for daily schedules, subject to change.
Hotel Information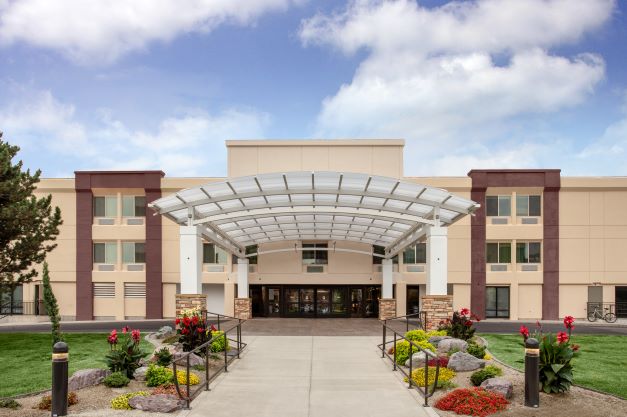 The Holiday Inn Downtown Missoula
This recently renovated hotel on the banks of the Clark Fork River will serve as headquarters for the Annual Meeting.
Rooms may be reserved after August 15, 2022, by clicking the link: Travelers' Rest Connection 2023 or calling (406) 532-2059 and using Group Name Travelers' Rest Connection 2023 and Booking Code LC3.
A small number of rooms are also on hold at the nearby Comfort Inn. Reserve by clicking this link or by calling 406-549-7600 to make reservations under Lewis & Clark Trail Heritage.
Travelers' Rest State Park
Travelers' Rest marks the intersection between cultural and natural history. Along the banks of Lolo Creek, visitors explore the landscape used for centuries by indigenous peoples, visited twice by the Lewis and Clark Corps of Discovery, and home to a wondrous diversity of plants and animals. Travelers' Rest Connection supports Travelers' Rest State Park through outreach, advocacy, and educational experiences connecting the past to the future.