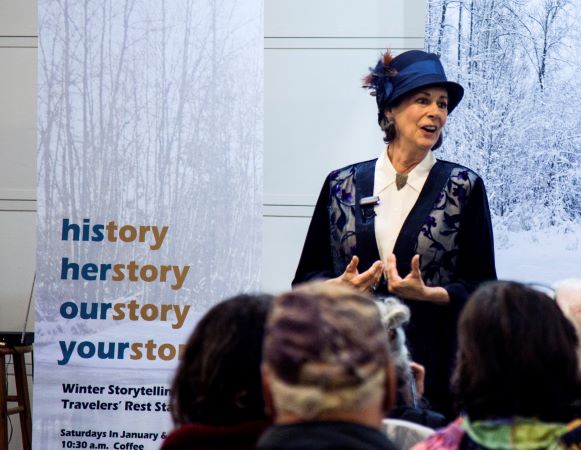 Saturday Storytelling
For nearly two decades, Winter Storytelling at Travelers' Rest has been a seasonal celebration of the Séliš tradition of sharing stories during the cold winter months. Each Saturday from January 7, 2023, through March 4, 2023, we will gather at the Travelers' Rest State Park Visitor Center – and on Zoom – at 11 am to hear stories from elders, authors, historians, and naturalists.
The full schedule of speakers will be announced in November 2022.
Cost is $5 per Saturday; free with membership in Travelers' Rest Connection.
Previous Programs
Access recordings of previous Saturday Storytelling sessions by clicking on program titles below. Note: not all sessions were recorded.
1/8/2022 Séliš-Ql̓ispé Culture Committee, Coyote Stories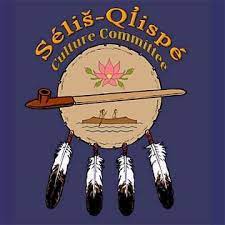 Elders and staff from the Séliš-Ql̓ispé Culture Committee share traditional stories and reflect on what these stories tell us about tribal culture, history, and the people's relationship with the land.
From the Culture Committee's Facebook page:
"Storytelling begins after the first snowfall. This is a time of year when the Selis and Qlispel people relax from the summer and early fall harvesting seasons. Stories are told by parents, grandparents, and great-grandparents to the younger generations. The children are encouraged to sit quietly and listen with thoughts of their own about being part of the stories. Salish elder Eneas "Tom Puss" Pierre remembered that during the long winter nights when he was a little boy, he and other children would listen "with our mouths hanging open" in amazement.
Many of the stories tell of Snč̓l̓é – Coyote – who prepared the world for human beings who were yet to come. He showed the right way to live with each other and with the earth and its creatures. The stories teach and tell of values and morals. From these stories we can still today see landmarks that tell us of creation of the world and human beings."
1/15/2022 John N. Maclean, A Sense of Place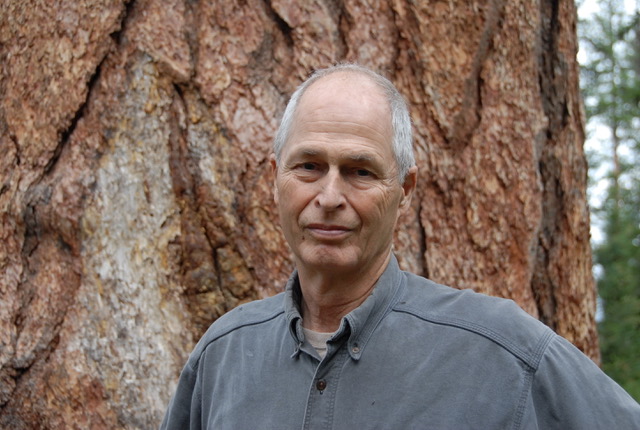 An award winning author and journalist, John N. Maclean spent thirty years at the Chicago Tribune, most of that time as a Washington correspondent, before taking up a second career as an author. Since then, he has written five nonfiction books about wildland fires. His newest book, Home Waters: A Chronicle of Family and a River, includes a chapter chronicling Merriwether Lewis' journey from Travelers' Rest along the Road to the Buffalo.
Maclean is the son of Norman Maclean, author of A River Runs through It, the acclaimed novella about life in early twentieth century Montana. "It's a good thing to have a sense of place, and Montana more than any place is where my family has its roots," Maclean says. "We've been tied there in one way or another for five generations and counting. I've fished the Blackfoot River, the river in my book title, throughout my life, as my father did before me, his father before him, and my sons do now."
Photo by Lindsay Atnip, in front of the giant larch "Gus" at Seeley Lake, the largest in North America.
CLICK HERE TO WATCH A RECORDING OF JOHN MACLEAN'S PRESENTATION
1/22/2022 Lauren and Justin Karnopp, Fishing for an Audience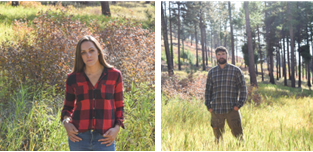 Lauren and Justin Karnopp are the hosts and producers of The February Room Podcast and owners of CD Fishing USA. Following a decade in the outdoor television industry, where Lauren and Justin worked as an editor and producer, respectively, they took the plunge and launched their own retail and media business in 2020.

The February Room Podcast is now nearing its 100th episode and features interviews with all sorts of anglers, artists, guides, conservationists, and everyday folks with a good fishing yarn to spin.

CD Fishing USA sells tackle across North America via their consumer direct e-commerce site and local fly shops throughout the Rockies. The parent company, Composite Developments, is a New Zealand-based manufacturer with a 40-year history of innovations in the graphite rod manufacturing industry.

Lauren handles all of the video/audio editing and social media content for The February Room and CD Fishing USA, and still works as a freelance editor in the outdoor television industry. Justin is responsible for the day-to-day marketing, shipping and housekeeping operations for their businesses, works as a fly fishing guide on many waters throughout Western Montana, and freelance writes for various outdoor magazines.
CLICK HERE TO WATCH A RECORDING OF THE KARNOPPS' PRESENTATION
1/29/2022 Hal Stearns, Larger Than Life Leaders in Montana History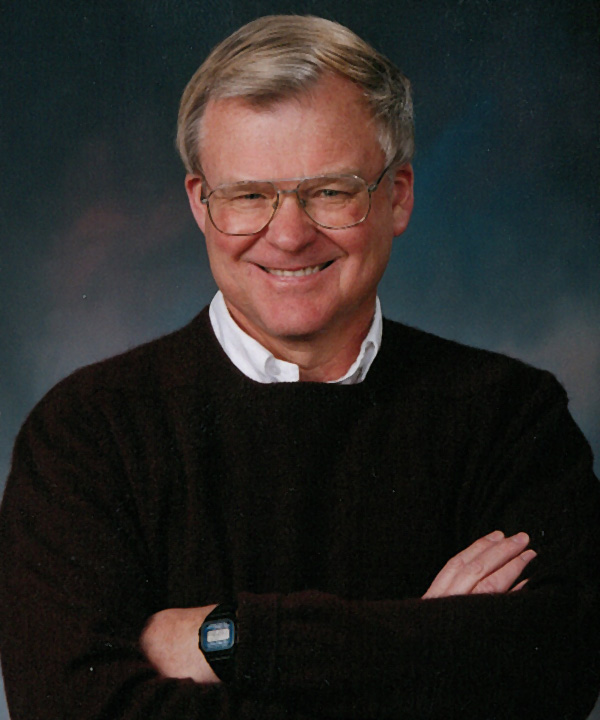 From Sitting Bull to Custer, from Copper Kings to Wheeler and Mansfield, from Rankin to Cobell, and more. Under the microscope, a few leaders are great, some are famous, others fair at best. The past gives us many lessons. Whether politician, military commander, educator, chief, or coach, leadership is key. It is a mix of art and innovation, charisma and communication, brave or brash. Hal Stearns tells stories about Montana's past leaders to start a discussion about Montana today.
An educator for 34 years, today Hal is an instructor for the University of Montana's Lifelong Learning Institute and Humanities Montana. He has a particularly fond interest in sharing his passion for Montana and the West and education with community members, students, teachers and administrators. He has led tours coast to coast and lectured in over 40 states, Germany, England, Japan, Korea and Brazil. His undergraduate degree is from the University of Notre Dame and his advanced degrees are from the University of Montana. His military schools include OCS, Command and General Staff and the Army War College.
CLICK HERE TO WATCH A RECORDING OF HAL STEARN'S PRESENTATION
2/5/2022 Traditional Stories with Myrna & Greg Dumontier and Gene Beaverhead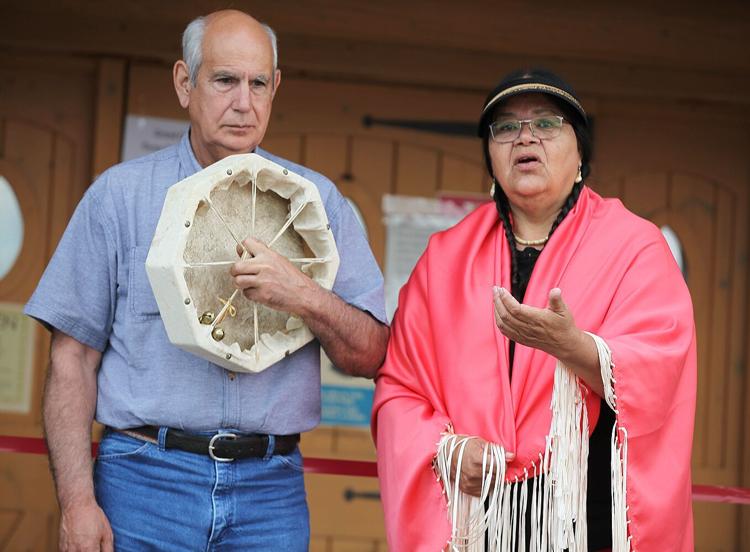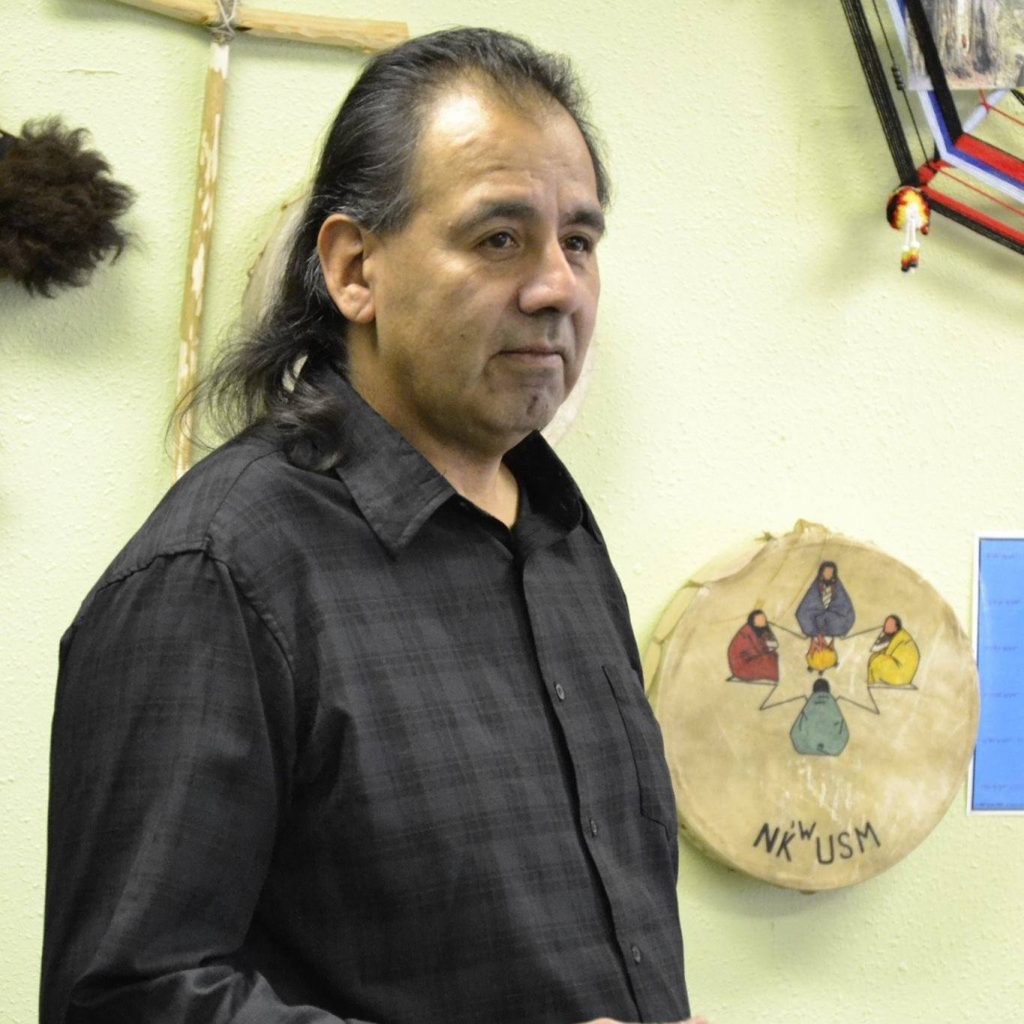 2/12/2022 Michaela Shifley, The Language of Feet: The Moccasins of the Lewis and Clark Expedition and Beyond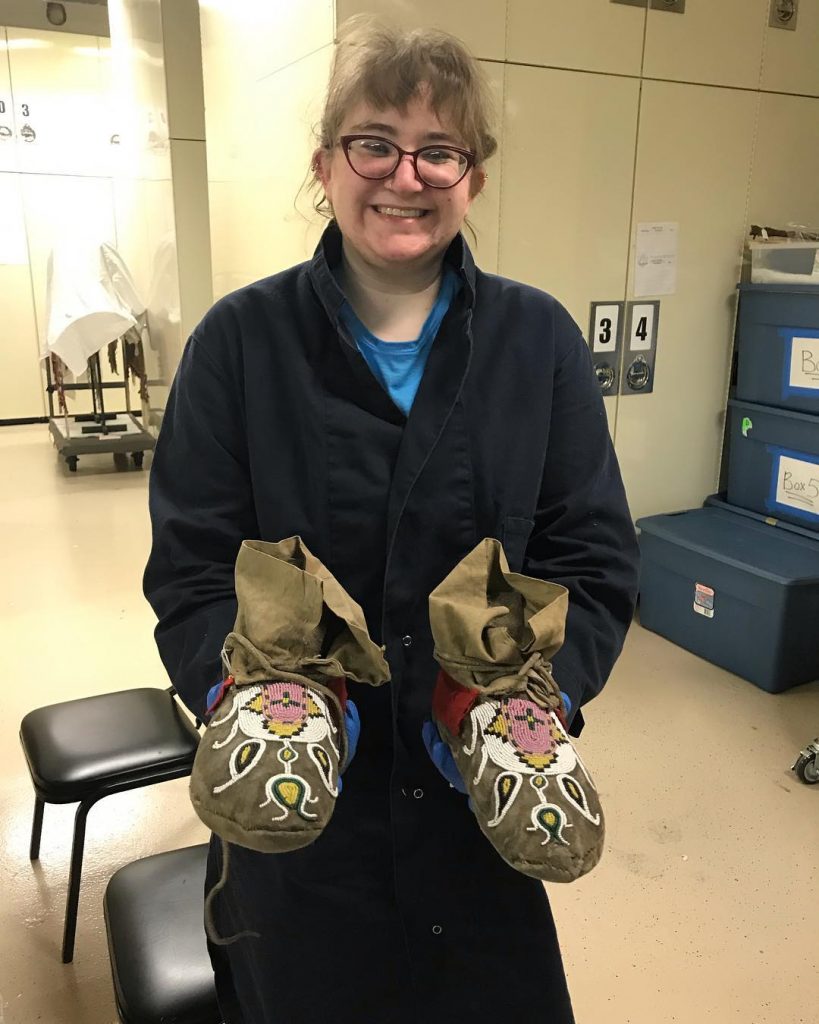 Moccasins made enormous contributions to early exploration and expansion in America. Michaela Shifley will discuss these contributions and their particular importance during the Lewis and Clark Expedition. She will also talk aobut moccasins in museum collections and the important roles that moccasins fulfill for Native communities in today's world.

Michaela Shifley is currently a Ph.D. candidate at the University of Montana in Missoula, MT. Her dissertation project is based around bringing Niitsitapi moccasins out of dusty museum storage spaces and listening to the stories that they have to tell, in partnership with Niitsitapi community members. Born and raised in eastern Montana, Michaela is passionate about helping to preserve and care for the cultural heritage of our great state. Michaela is a former Smithsonian Institution Graduate Student Fellow (2018), Montana Historical Society Dave Walters Fellow (2019), and Buffalo Bill Center of the West Resident Fellow (2019), as well as an alum of the Smithsonian Institution's Summer Institute in Museum Anthropology (2017).
CLICK HERE TO WATCH A RECORDING OF MICHAELA SHIFLEY'S PRESENTATION
2/19/2022 Rose Bear Don't Walk, Recovering our Roots: Ethnobotany for Community Wellbeing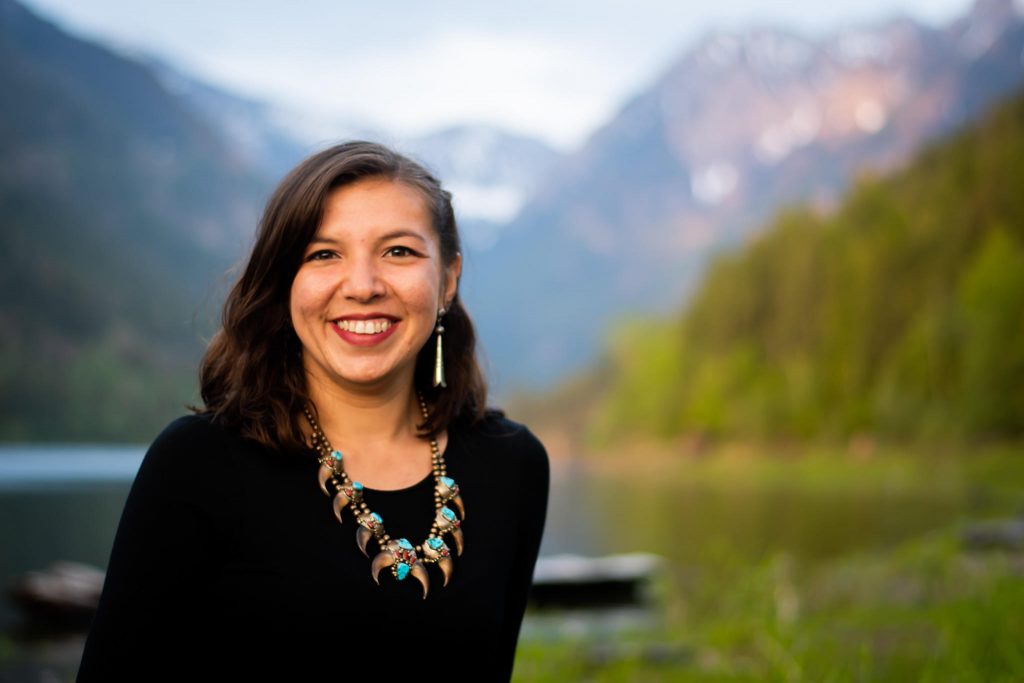 Rose Bear Don't Walk seeks to bridge science, culture, and health through her work with traditional indigenous foods and native plants of northwest Montana. A longtime resident of the Flathead Indian Reservation, Rose is a descendant of the Bitterroot Salish and Crow tribes of the state. She has a BA in political science from Yale University. Recently, Rose received a masters of science in environmental studies from the University of Montana having centered her research on the longstanding relationships Salish people have formed with local edible flora and its implications for community health and cultural longevity. Rose currently is one of four women in the 500 Women Scientist inaugural cohort for the "Fellowship for the Future." This fellowship seeks to help women of color conduct projects to promote equality and social justice in science fields. Rose hopes to increase awareness and usage of traditional food plants while also promoting healthy culturally-relevant habits in her Salish community.
CLICK HERE TO WATCH A RECORDING OF ROSE BEAR DON'T WALK'S PRESENTATION
2/26/2022 Vernon Carroll, Helen Piotopowaka (The Bird That Comes Home) Clarke: Educator and Indian Advocate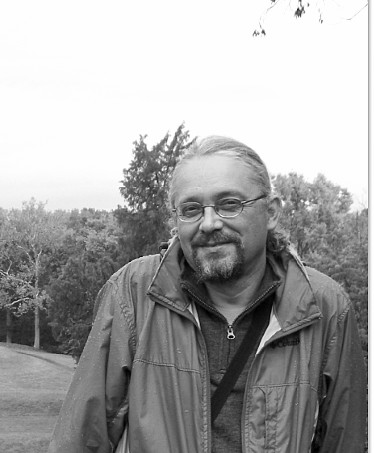 Learn more about the extraordinary life of Helen Piotopowaka Clarke (1846 – March 4, 1923), a Piegan Blackfeet and Scottish American actress, educator, and bureaucrat who pioneered as a mixed-race woman in her fields, becoming one of the first women elected to public office in Montana.
Vernon Carroll, a member of the Blackfeet Tribe, was born in Cut Bank, Montana, and worked as a cattle rancher there alongside his father, maintaining a lifelong interest in the history and culture of the native peoples who lived in Montana. His ranch itself boasted three buffalo jumps and numerous tipi rings, among other native sites and artifacts. His love of history led him to work for a year as the interim manager of the Glacier County Museum in Cut Bank. In 2002, he retired from ranching when he was hired as the pioneer Interpretative Specialist at the Traveler's Rest State Park in Lolo, Montana. Vernon retired from the park in 2019 and we are thrilled to have him back as a speaker!
CLICKE HERE TO WATCH A RECORDING OF VERNON CARROLL'S PRESENTATION

3/5/2022 Mary Jane Bradbury, Let Me Tell You A Story...The Power of Storytelling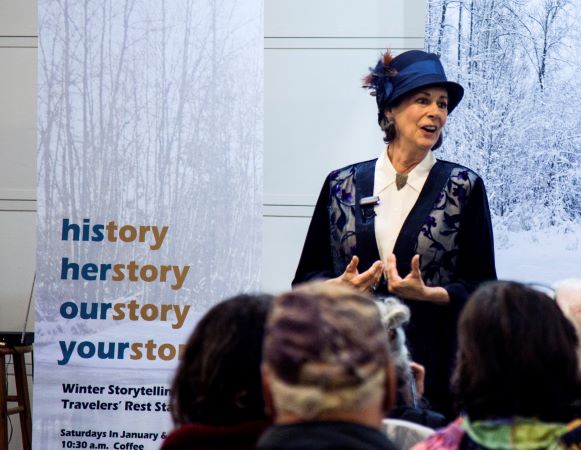 The story of storytelling reflects how people learn and communicate. Humans have been telling stories for 100,000 years and stories are essential to helping us make sense of the world in which we live. They preserve and pass on cultural knowledge from generation to generation, and they are what we have in common with others despite our differences. Through stories, we learn to empathize by understanding other points of view. Join Mary Jane Bradbury for a journey through the history (and herstory) of storytelling and its increasingly important role in connecting us through our shared humanity.
Mary Jane Bradbury is a storyteller, educator and author who brings history to life for audiences of all ages. She is a Chautauqua speaker for Humanities Montana and the Colorado Humanities, and has been an Artist in Residence for the Charles M. Russell Museum in Great Falls, and the Montana Historical Society in Helena. Before moving to Montana in 2014, Mary Jane was an interpreter/enactor for the Denver Museum of Nature and Science in Colorado. A frequent speaker for our Saturday Storytellling series, we are pleased to welcome her back.
CLICK HERE TO WATCH A RECORDING OF MARY JANE BRADBURY'S PRESENTATION
3/12/2022 Torrey Ritter and Sharon Ritter: Wildlife and Habitats of the Lolo Creek Corridor - Precolonization to Now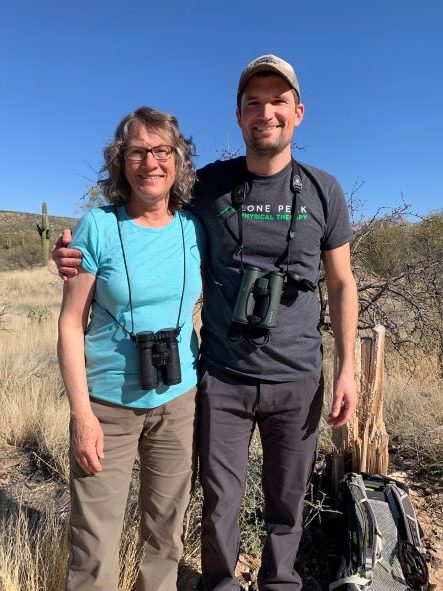 Torrey is a nongame wildlife biologist with Montana Fish, Wildlife and Parks department (FWP) and is based in Missoula. Torrey grew up in the Bitterroot Valley, where his passion for animals and the great outdoors was nurtured. He has spent most of his life exploring all manner of muck and mire around Montana. He has also worked for various state and federal agencies on different forms of wildlife research and management. His "Tuesdays with Torrey" social media posts for Montana FWP are informative and entertaining glimpses of wildlife and habitat.
Sharon spent 30+ years working as a biologist in Montana, Idaho, and Wyoming, with an emphasis on wildlife ecology. During that time she wrote several dozen magazine articles and authored one book. As a Certified Biomimicry Specialist, Sharon believes in the power of listening to and learning from nature. Since retiring from Biomimicry 3.8 in 2013, she enjoys having time to also focus on birding, fly fishing, hiking, biking, writing, doing field trips with school classes, and traveling.
4/2/2022 Austin Haney - Rediviva: Reconstructing the Bitterroot Valley of the Mid-19th Century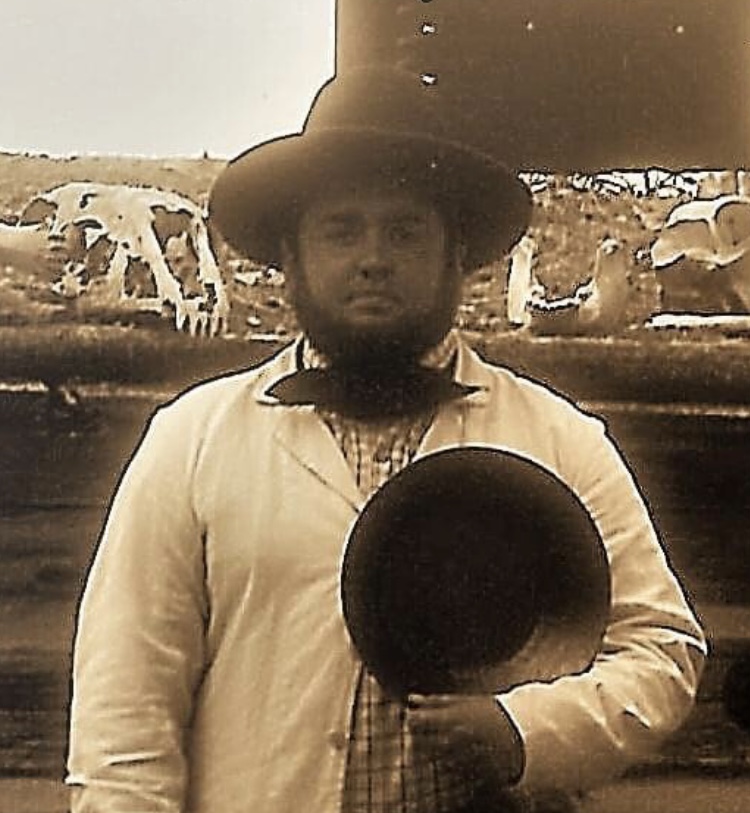 Rediviva: Reconstructing the Bitterroot Valley of the Mid-19th Century
In the wake of Lewis and Clark, a colorful and diverse cast of characters would find their way west into the modern Bitterroot Valley. From the fur traders of the Hudson Bay Company, Jesuits, merchants, and ambitious soldier-surveyors, to some of the early "fathers of Montana", the land of the Salish underwent many transformations in these pivotal years. While this era has long since passed into memory, living history allows us to look into a lost world in Montana's past by experiencing some of what they did firsthand.
Austin Haney is a longtime researcher and reenactor specializing in the 19th Century American and Canadian West. A graduate of the University of Montana, he has spent the last several years helping bring history to life with the National Park Service and the Lewis and Clark Foundation.
5/7/2022 Bill Taylor - Clearwater Shortline: Laying Tracks along the Lolo Trail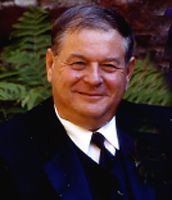 Clearwater Shortline: Laying Tracks along the Lolo Trail
Bill Taylor and his wife, Jan, research the early railroad surveys done in Montana during the 19th century that led to the railroad infrastructure in place today. A recent focus of their research is Northern Pacific's effort to shorten its main line west of Missoula in 1910. Known as the Clearwater Shortline, this construction along Lolo Creek would have followed almost exactly the route of Lewis and Clark over Lolo Pass. You can see some of Northern Pacific's work along Highway 12 even today. Bill will show you where to look in a multi slide Power Point presentation. He also will talk about Northern Pacific land grants, the reason USFS maps have that checkerboard look, and the lasting impacts of those land grants on Montana.
Bill Taylor is a retired English/history teacher with 35 years of service – the last 29 in Missoula. He and his wife, Jan, have written five railroad history books and are working on another about the Montana Union Railway out of Butte. He and Jan recently hosted the Northern Pacific Railway Historical Society's 2022 national convention in Missoula.
1/9/2021 Tony Incashola, Coyote Stories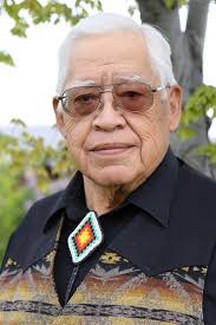 Coyote Stories with Tony Incashola. Tony was born in St. Ignatius, Montana, home of the mission that gives the name Mission Valley to the Confederated Salish and Kootenai Reservation lands south of Flathead Lake. Tony was raised by his maternal grandparents, who taught him Salish as his first language. Tony served in the U.S. Army from 1965 to 1967, including a tour of duty in Vietnam. In 1975, Johnny Arlee, another CSKT Tribal Elder, asked Tony to help with a project to preserve Salish culture and language. They and other elders started the Salish-Pend d'Oreille Culture Committee (SPCC). Tony has been the director of the committee for 25 years.
1/16/2021 Jean Belangie-Nye, Portraits from Eddie's Club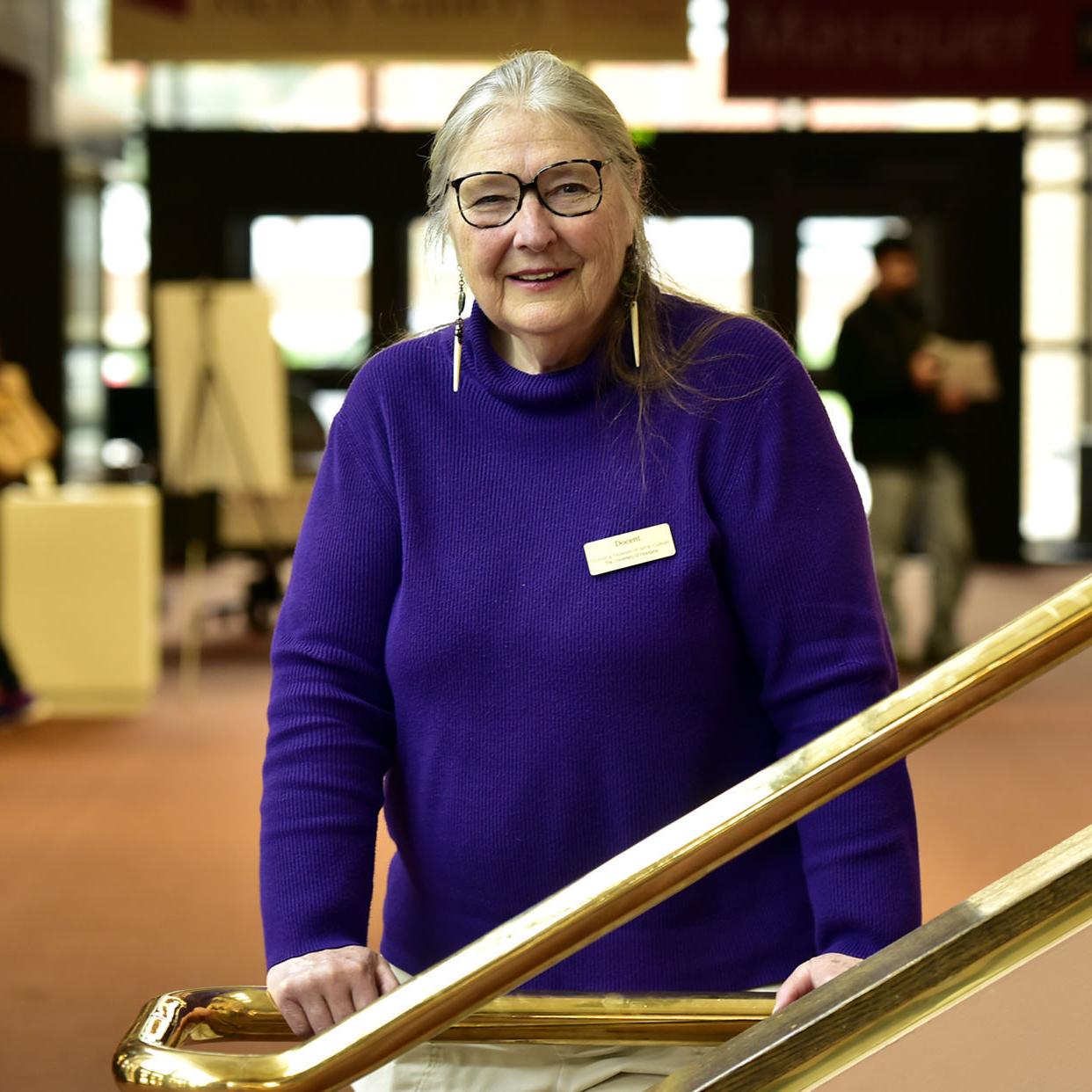 Jean Belangie Nye is the author of the recently-published "A Corner of Space and Time: Lee Nye's Eddie's Club Portraits." Her late husband, Lee Nye, was a cowboy, a veteran, a poet, a teacher, and a bartender. Most of all, Lee Nye was an artist who captured the souls of a bygone America on film. Using the Eddie Club's back alley as his studio, he photographed his subjects with black and white film on a Rolleiflex camera using only natural light. Jean will talk about her late husband, his work, and the process of researching and writing the biographies of his subjects, whose faces are familiar to many in Missoula, but whose stories are not.
1/23/2021 Sneed B. Collard III, Birds of the Expedition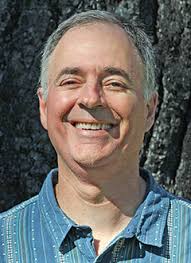 Sneed B. Collard III is the author of more than 80 award-winning books. Sneed has evolved through several life-history stages on his way to becoming one of today's leading children's authors. In 2006, Sneed was the recipient of the Washington Post Children's Book Guild Children's Nonfiction Writer of the Year Award for his body of work. A favorite presenter from Winter Storytelling 2020, Sneed will share stories of the many birds encountered by the Corps of Discovery, notably Lewis's Woodpecker and Clark's Nutcracker, and the birds of the Old World that informed the understanding of 19th century naturalists.
1/30/2021 Tailyr Irvine, Reservation Mathematics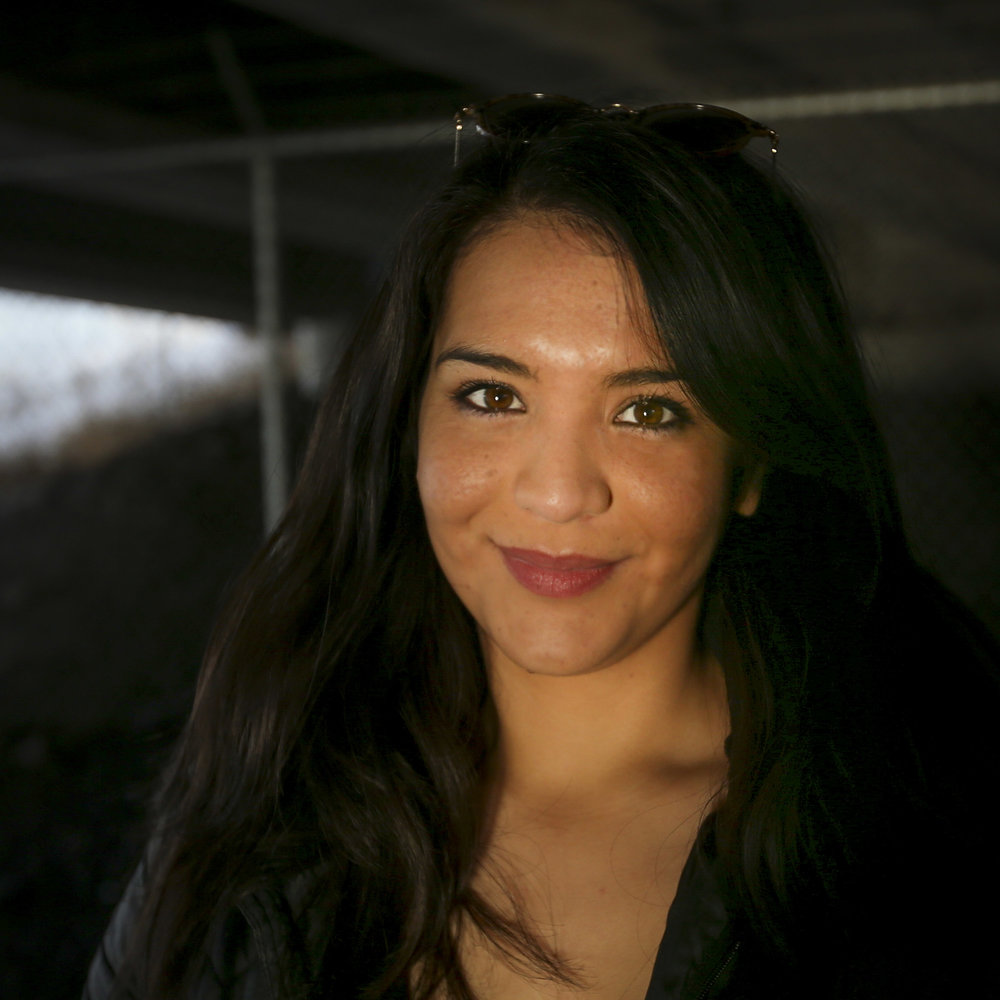 Tailyr Irvine is a Salish and Kootenai photojournalist born and raised on the Flathead Indian Reservation in western Montana. She graduated from the University of Montana with a bachelor's degree in journalism in 2018. Her work focuses on providing in-depth representations of the lives and complex issues within the diverse communities that make up Native America. Her online exhibition, Reservation Mathematics: Navigating Love in Native America, is available to view on the Smithsonian's National Museum of the American Indian website.
2/6/2021 Carolyn Gilman, The Maps of Lewis and Clark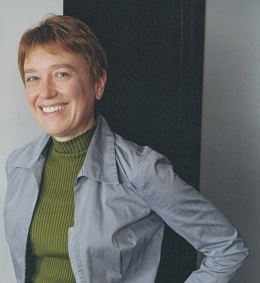 Carolyn Gilman is a historian and museum exhibit developer specializing in frontier and Native history. She created Reimagining America: The Maps of Lewis and Clark, an exhibit on display at Travelers' Rest from January 9 to March 6, 2021. Carolyn is author of "Lewis and Clark: Across the Divide" (2003) and five other books on aspects of Native American and western history. She has worked as an exhibition developer at the Minnesota Historical Society, the Missouri History Museum, and the National Museum of the American Indian. She was curator of the National Lewis and Clark Bicentennial Exhibition. She is also an award-winning author of science fiction and fantasy.
2/13/2021 Jamie Jonkel, Recent Grizzly Activity in the Bitterroot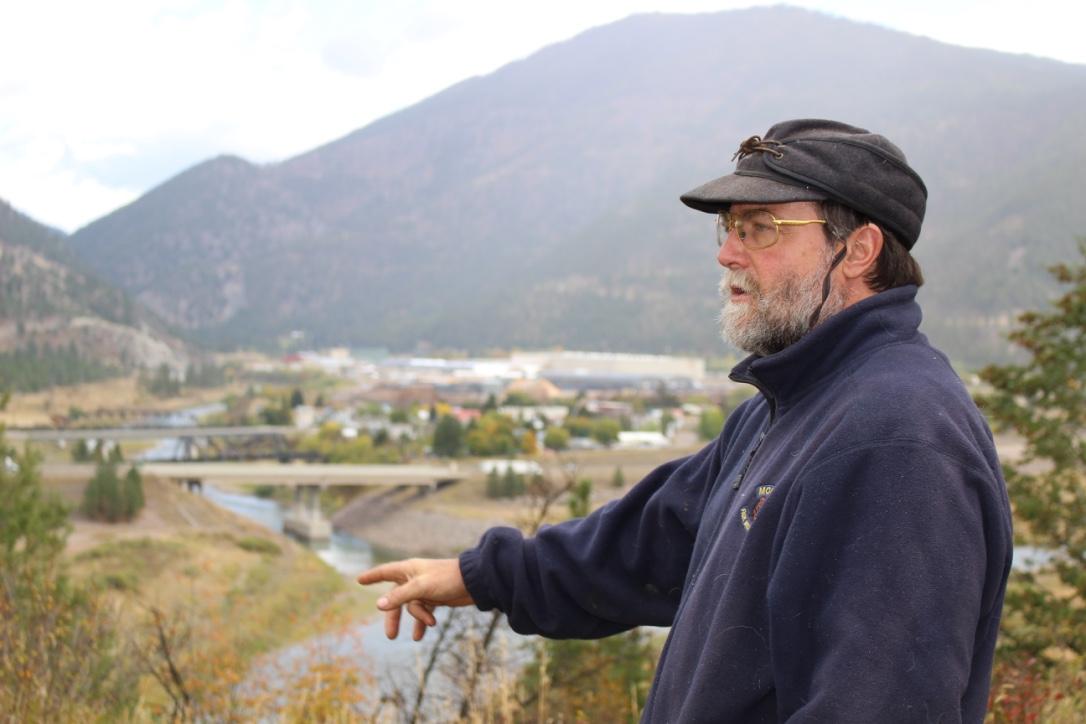 James Jonkel is a Wildlife Management Specialist with Montana Fish, Wildlife & Parks, managing black and grizzly bears, mountain lions, and wolves. Jamie serves on several committees and nonprofit organizations working to reduce bear and human conflict in Western Montana. He will share information and stories about recent grizzly bear activity in the Bitterroot Valley.
2/20/2021 Milo McLeod, Secrets of the Jocko Lakes Fire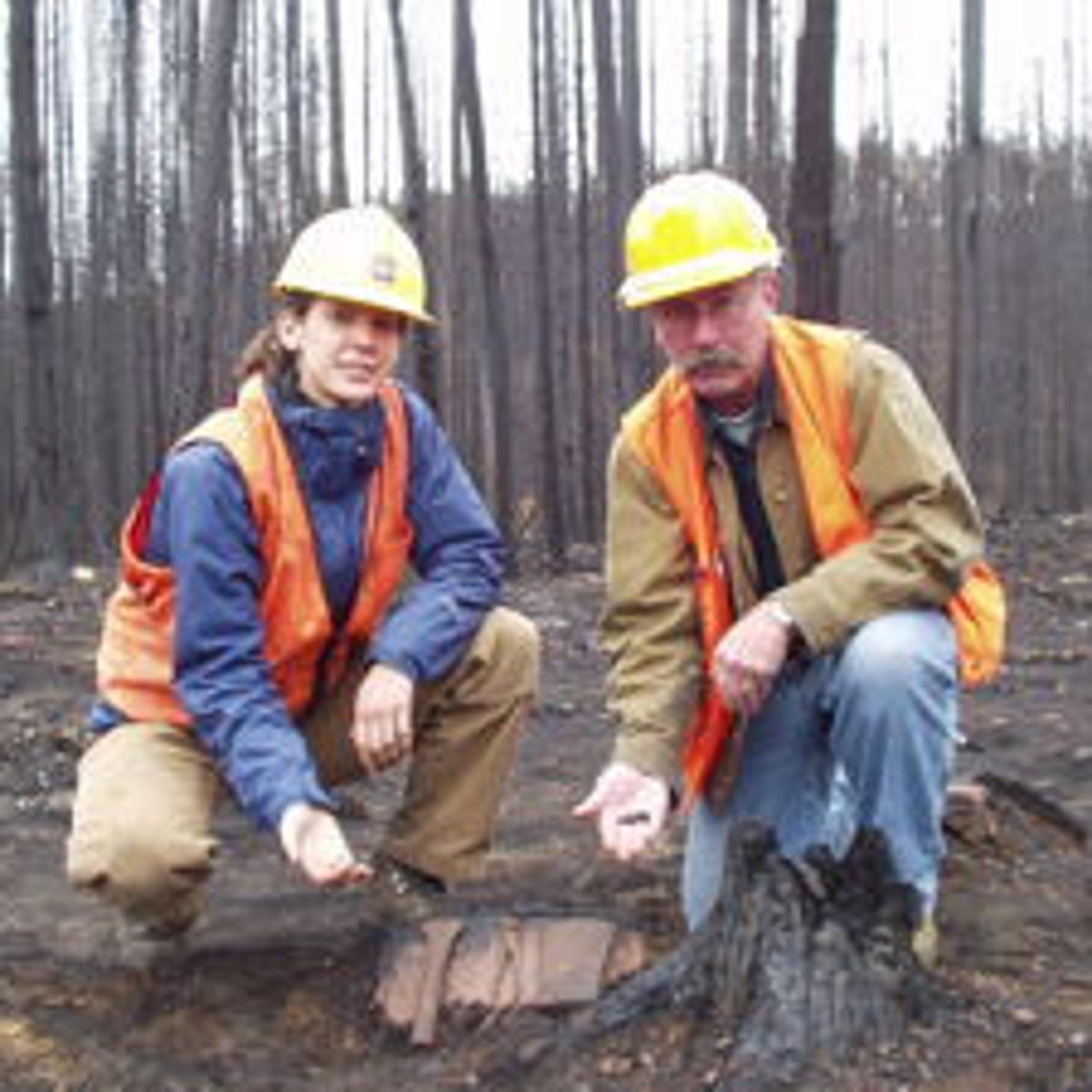 Retired archaeologist for the Lolo National Forest, C. Milo McLeod, shares "Secrets of the Jocko Lake Fires." Milo worked in cultural resources management for over 40 years. For 28 years, he managed the Lolo National Forest's Heritage Program, including ensuring compliance with the National Historic Preservation Act; developing public outreach programs such as Passport in Time, and conducting determinations of eligibility and listings for the National Register of Historic Places. Milo has worked closely with American Indian groups, specifically the Confederated Salish and Kootenai Tribes, as well as the Nez Perce Tribe, on issues specific to cultural resource management and traditional cultural properties.
2/27/2021 DG House & Frank Finley, Native American Art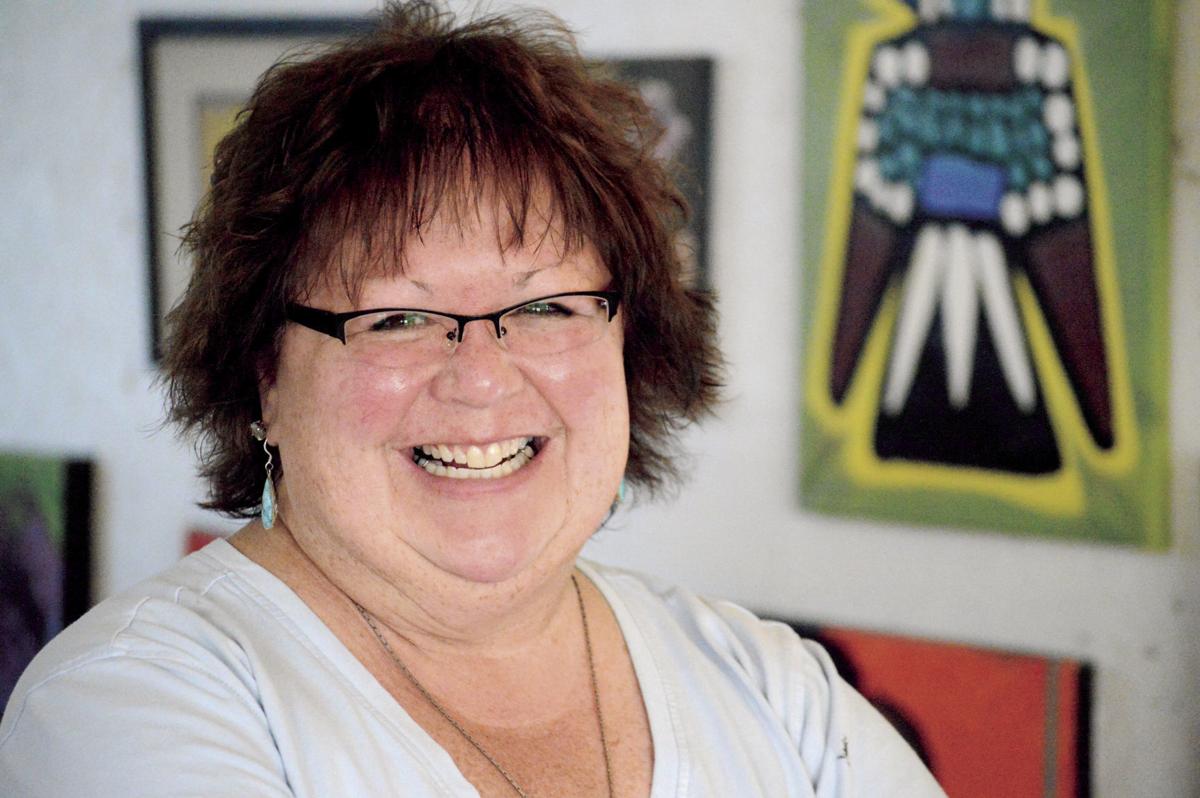 DG House, an enrolled member of the Cherokee Tribe of NE Alabama, and Frank Finley, an enrolled member of the Confederated Salish and Kootenai Tribes, are both noted artists and educators. DG is artist in residence in Grand Teton National Park, Yellowstone National Park and the Eiteljorg Museum of American Indians and Western Art and was a Reimagine Montana artist in residence at Travelers' Rest State Park in 2017. When she's not on the road, DG lives in Bozeman. Frank is an instructor at Salish Kootenai College and owns 32 Pair of Scissors Studio where he makes and sells silver jewelry, original paintings, prints, and T-shirts. Frank has demonstrated traditional craft, like rope-making and fish traps, at Travelers' Rest.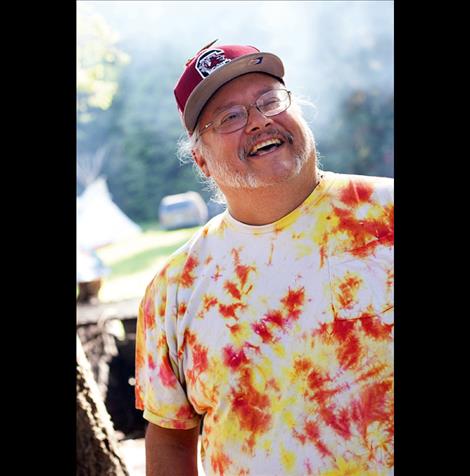 DG and Frank describe their unique relationship, "in indigenous culture, many types of familial classifications can and do happen. In our case, we met and have such similar pattern of habits that we 'recognized' each other as close family. Within a day of meeting each other over 20 years ago, we have been fast friends, colleagues and family, in no particular order." They will talk about their art and their experience collaborating on a sculpture to be installed adjacent to Travelers' Rest State Park in 2021.
3/6/2021 Caroline Patterson, Montana Women Writers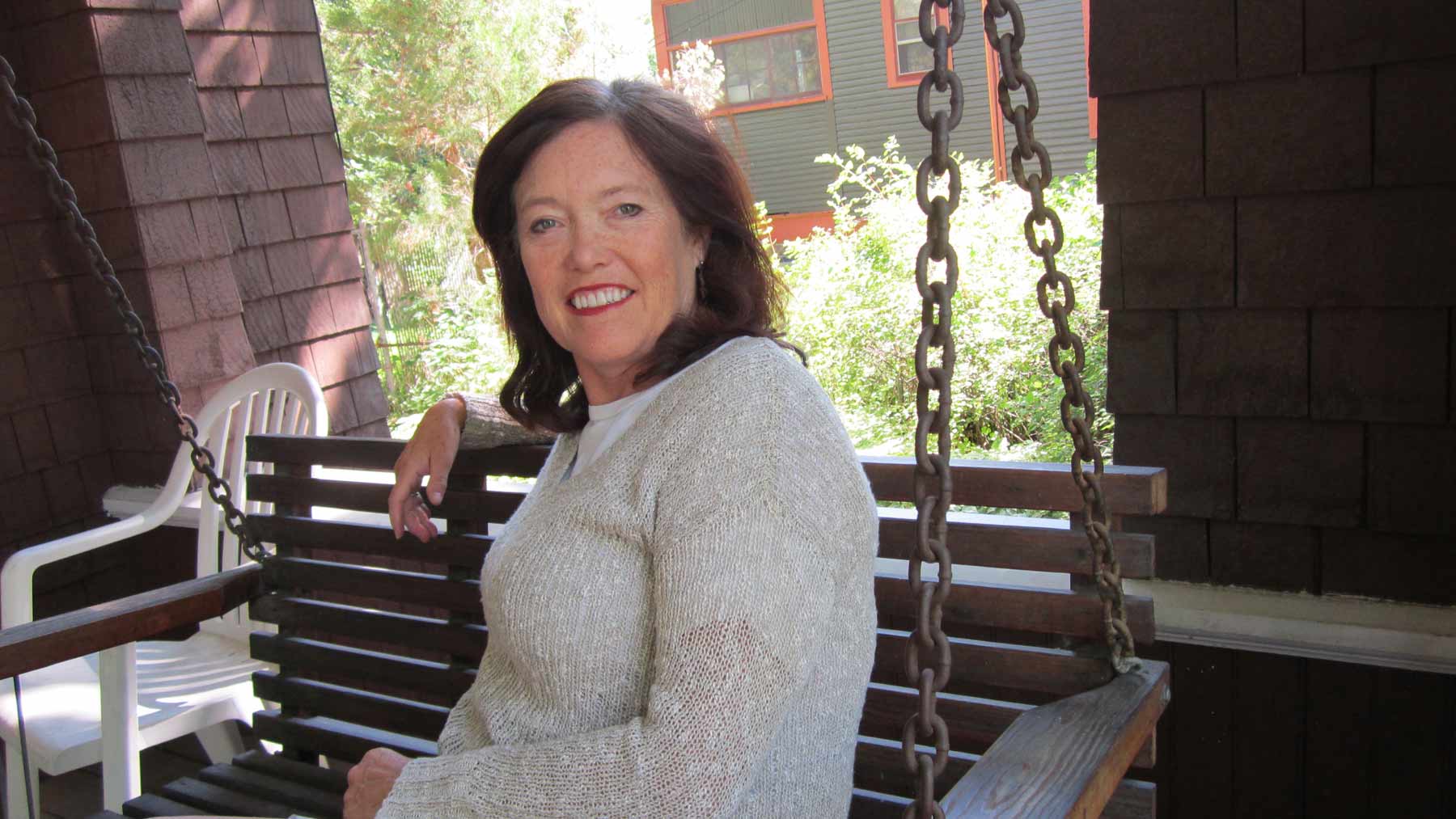 Caroline Patterson has published fiction and nonfiction in publications including Seventeen, Southwest Review and Sunset. She is the author of "Montana Women Writers: A Geography of the Heart," and two children's books on natural history. She also edited "Montana Women Homesteaders: A Field of One's Own," "Border to Border: Historic Quilts and Quiltmakers of Montana," and "Fra Dana: American Impressionist in the Rockies." She teaches creative writing through the University of Montana and the Missoula Writing Collaborative.
4/3/2021 Kevin O'Bryant, The Too Ne Map and Native American Cartography

Kevin O'Briant is an archaeologist and instructor of MOLLI classes at the University of Montana. He spends summer months as a tour guide along the Lewis & Clark trail with Elder Hostel and Lewis & Clark Trail Adventures. His article, "Too Né's World: The Arikara Map and Native American Cartography" was published in We Proceeded On in 2018. He is currently working on a new article based on further research. Kevin is a graduate of the University of Chicago and pursued his PhD at the University of New Mexico.
5/1/2021 Salish poet Victor Charlo and his daughter, civil advocate Claire Charlo

Victor is the great-great grandson of Chief Victor Charlo of the Bitterroot Salish. He was born and raised in Evaro, MT. Victor studied in a Jesuit seminary but ultimately left and to became involved in Native causes through a variety of social justice venues, notably the Poor Peoples' Campaign. At the University of Montana, he met and befriended famed regional poet, Dick Hugo. Victor received his Master's Degree in Curriculum from Gonzaga University and returned to the reservation to co-found and principal the first all-Indian high school there, Two Eagle River School. Through the years, Victor's work has been published in many literary journals and anthologies. Two collections of his poems, Put Sey and Dirty Corner Poems and Other Stories, were published by Many Voices Press.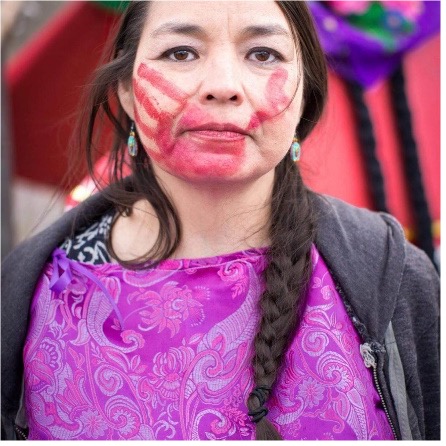 Claire Charlo was home schooled on the Flathead Reservation until the 9th grade. As a child, she built a strong connection with the land, mountains, rivers, and lakes. She spent summers at Agnes Vanderburg's Cultural Camp, where she learned the Salish language, tribal plant identification, how to tan deer and elk hides, how to bead and make regalia. Claire learned the significance of taking care of the land and the importance of maintaining our relationship with our land, our mother. Claire graduated from Cornell College with a Bachelor's in Ethnic and Women Studies and went on to graduate with a Juris Doctorate from University of Arizona School of Law. Claire works as a Civil Advocate for the Confederated Salish Kootenai Tribes. She is a grassroots activist involved with Indigenous movements.
6/5/2021 Christopher Preston, The Resurgent Wild

Christopher Preston teaches environmental philosophy at the University of Montana, Missoula. He is author of several books, including The Synthetic Age: Outdesigning Evolution, Resurrecting Species, and Reengineering Our World. Much of his research connects to the idea of the Anthropocene, the epoch in which human influence is everywhere. He studies emerging technologies for their impact on the human-nature experience, as well as restoration and rewilding efforts. In this presentation, Christopher will look at how the restoration of animals like grizzly bears, bison, and wolves fit with the traditional account of nature preservation and what they might mean for how we think about the surrounding landscape going forward.
10/2/2021 Bruce Baty, Glacial Lake Missoula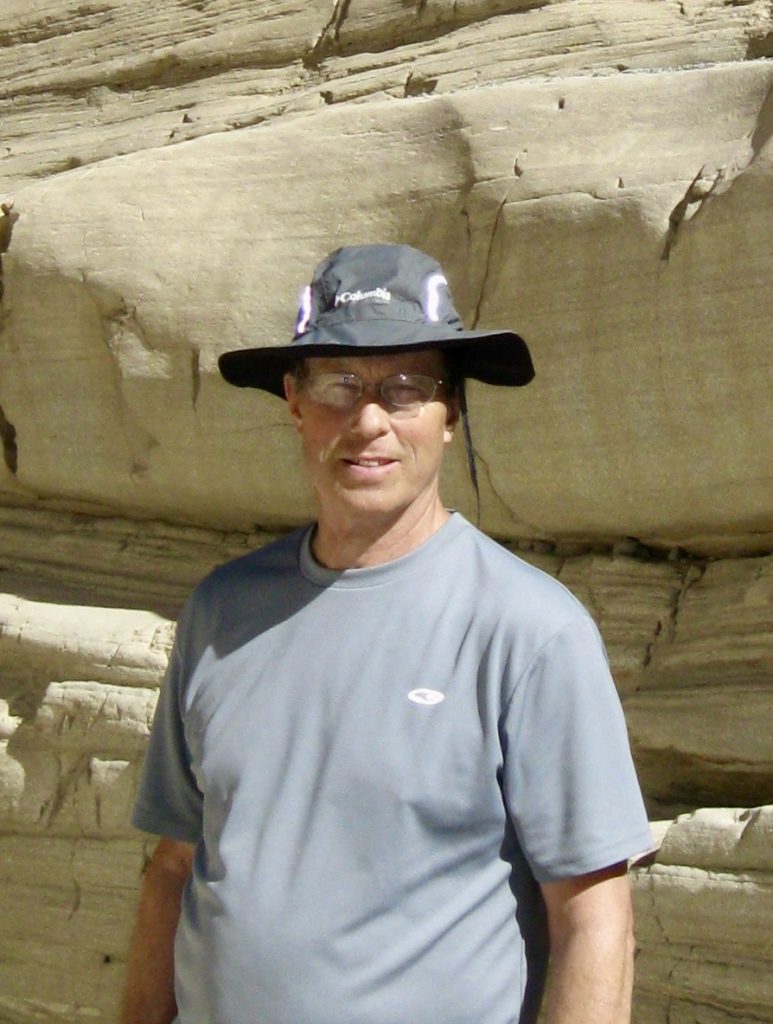 The landscape traversed by Lewis and Clark was formed by remarkable geologic forces. About 12,000 years ago, the valleys of western Montana lay beneath a lake nearly 2,000 feet deep. Glacial Lake Missoula formed as the Cordilleran Ice Sheet dammed the Clark Fork River just as it entered Idaho. The rising water behind the glacial dam weakened it until water burst through in a catastrophic flood that raced across Idaho, Oregon, and Washington toward the Pacific Ocean. Thundering waves and chunks of ice tore away soils and mountainsides, deposited giant ripple marks, created the scablands of eastern Washington and carved the Columbia River Gorge. Over the course of centuries, Glacial Lake Missoula filled and emptied in repeated cycles, leaving its story embedded in the land. Bruce taught science at Hellgate High School for 30 years. He has a Master of Science in Geology from the Univeristy of Montana and continues to educate as a volunteer and presenter at Montana Natural History Center in Missoula.
11/6/2021 Carl Davis, Six Hundred Generations: An Archaeological History of Montana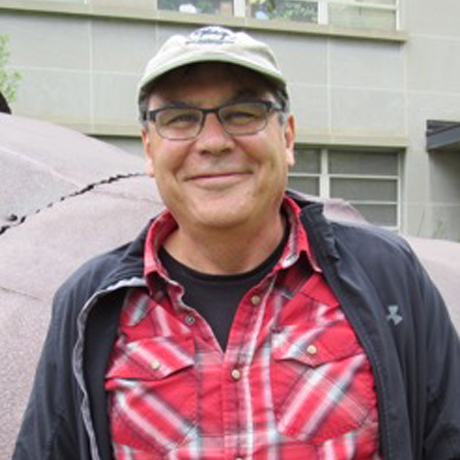 American Indian peoples have lived and thrived in Montana since the close of the last great Ice Age, some 15,000 years ago. Their ancient presence here is widely appreciated but the archaeological details of their long Indigenous histories are less well known, partly due to the pace of recent statewide research. This program takes participants on a journey through time, climate, landscapes, technologies and cultures, beginning with the First Americans who followed mammoths to North America. Carl Davis is a former Regional Archaeologist with the U.S. Forest Service Northern Region in Missoula, Montana. He earned bachelor's and master's degrees in anthropology from the University of Montana and University of Pittsburgh. Carl has published extensively on the archaeology of Montana, including the book "Six Hundred Generations: An Archaeological History of Montana."
12/4/2021 Lailani Upham, Connecting to Land Through a Tribal Lens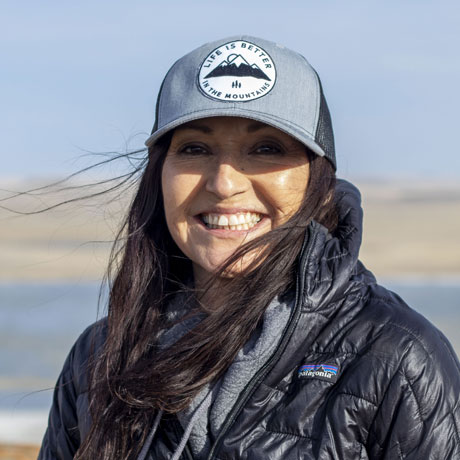 Indigenous stories offer a unique way to understand the power of the natural world and our human connections to it. Through discussion about indigenous peoples' ways of life, value systems, tribal languages, and stories created long before Montana was established in 1889, participants learn about a personal, soulful relationship to our natural world. Participants also better understand how these elements sustain our identity through history and in modern times. How can our tribal stories and ways of knowing elevate others in their understanding of identity? Participants walk away with a fresh look at who they are and appreciation for the landscape from time immemorial. Lailani Upham is an Amskapi Pikuni (Blackfeet Nation) tribal member, and a descendent from the Aaniih, Nakoda, and Dakota tribes. She is a journalist, educator, and business developer in indigenous stories and culture.
Winter Storytelling is made possible by the generous support of our sponsors.