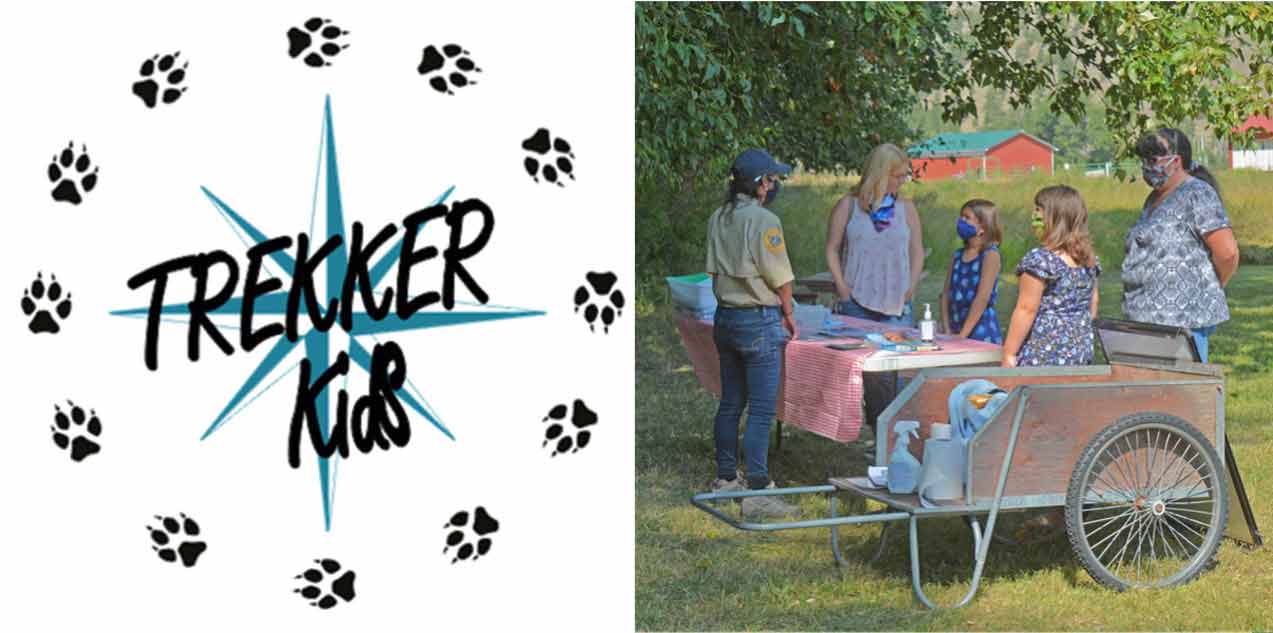 Trekker Kids At Travelers' Rest State Park
Trekker Kids is a series of activities and programs for kids and families that celebrate the outdoors of western Montana and the rich history of the Travelers' Rest site. Trekker Kids is FREE and geared toward children 10 and under and their families.
May 8: Gift of the Bitterroot

11 a.m.
Learn more about Montana's state flower, hear a Selis Qlispe story, and hand-craft a Bitterroot flower for Mother's Day.

May 22: Creative Camouflage

11 a.m.
The Missoula Butterfly House and Insectarium visits the park with a special live Bug Ambassador. Learn how this special insect uses camouflage and design your own camouflage creature!
Stuck inside? Enjoy fun, educational, downloadable activities:​