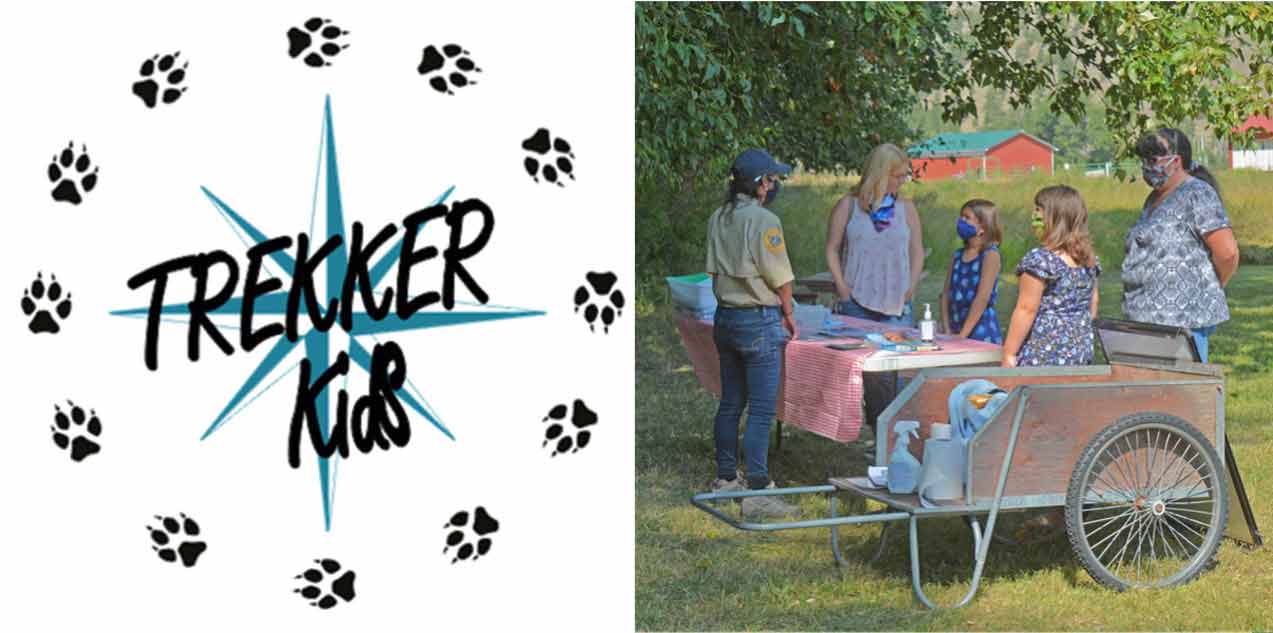 Trekker Kids At Travelers' Rest State Park
Trekker Kids is a series of activities and programs for kids and families that celebrate the outdoors of western Montana and the rich history of the Travelers' Rest site. Trekker Kids is FREE and geared toward children 10 and under and their families. Programs take place on Saturdays at 11 am.
September 10 at 10 am
Storytime with Seaman the Dog
Hear a story about Seaman, Meriwether Lewis' canine companion, and meet a real Newfoundland dog. You can also learn about the Bark Ranger program at Travelers' Rest State Park.
September 24 at 11 am
National Public Lands Day
Let's get dirty and help revegetate the Lolo Creek streambank and floodplain!
October 8 at 11 am
Apple Cider Pressing
Our friends from the Historical Museum at Fort Missoula will be here with their amazing apple cider press! Bring apples if you have them.
---
Looking for some fun family activities in between Trekkers Kids Saturdays? Download a packet below!