Lewis and Clark + Corps Of Discovery
"we continued our rout down the W. side of the river about 5 miles further and encamped on a large creek which falls in on the West as our guide informes that we should leave the river at this place and the weather appearing settled and fair I determined to halt the next day rest our horses and take some scelestial Observations. we called this Creek Travellers rest. it is about 20 yards wide a fine bould clear runing stream…"

Journal of Meriwether Lewis, September 9, 1805
Travelers' Rest State Park is home to the ONLY archaeologically verified campsite of the Lewis and Clark Expedition. Declared a National Historic Landmark in 1960, Travelers' Rest is a notable location along the Lewis and Clark Trail for many reasons. This was their last stop before beginning their journey across the treacherous Bitterroot Mountains in September 1805. The Corps of Discovery returned to this place at the end of June, 1806, to finalize their plans to travel separately through what is now Montana before reuniting on August 12 near Sanish, North Dakota.
"a little before Sunset we arrived at our old encampment on the S. Side of the Creek a little above its enterance into Clarks river. here we Encamped with a view to remain 2 days in order to rest ourselves and horses and make our final arrangements for Seperation."

Journal of William Clark, June 30, 1806
In 1960, the National Park Service named Travelers' Rest a National Historic Landmark, but placed the site approximately 1.5 miles east of its current location. Both amateurs and academics, intent on finding the exact location of the Corps of Discovery campsite, contributed to the research that revealed the actual sites of the camp's fires and latrine.
Visitors to Travelers' Rest can learn more about the preponderance of evidence that led to the relocation of the National Historic Landmark and the development of Travelers' Rest State Park.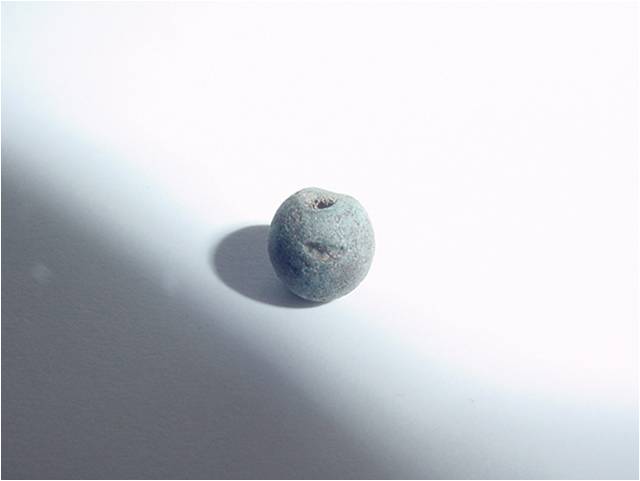 A blue bead, discovered at Travelers' Rest in 2002, brought by Lewis & Clark to trade along their route to the Pacific.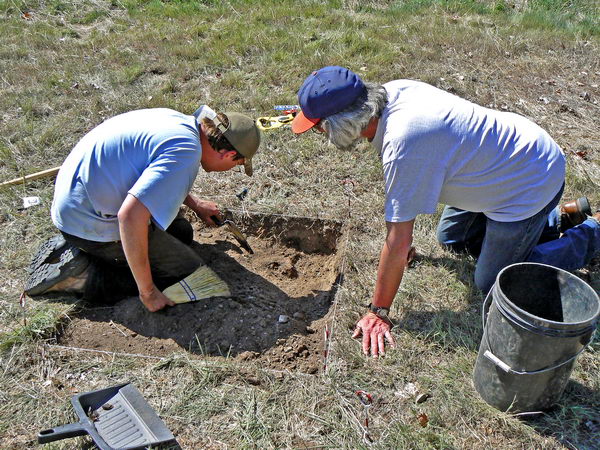 Archaeologist Dan Hall and a volunteer excavate an area where magnetometry indicated a change in soil composition.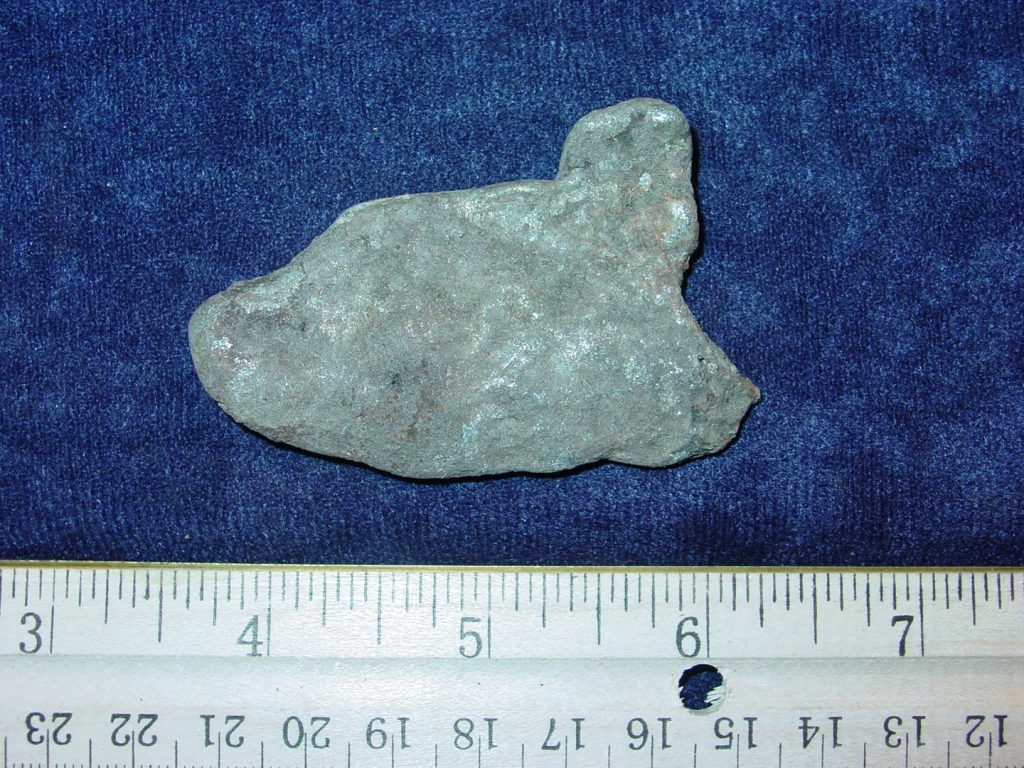 A puddle of lead found in an area of Travelers' Rest determined to have been a Corps of Discovery campfire.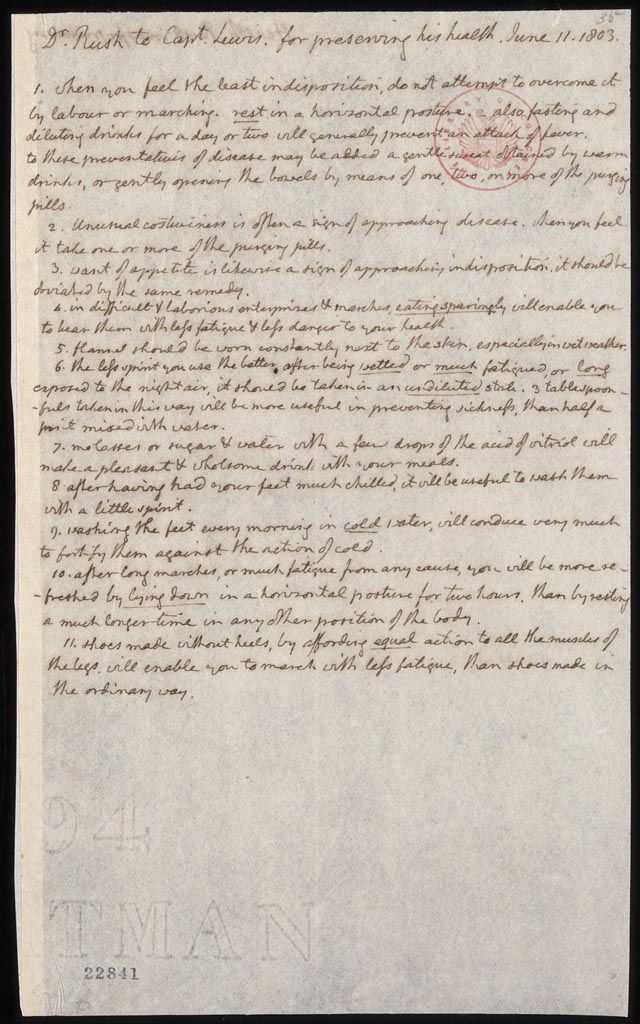 Dr. Rush's instructions for administering his "Bilious Pills" to the Corps of Discovery.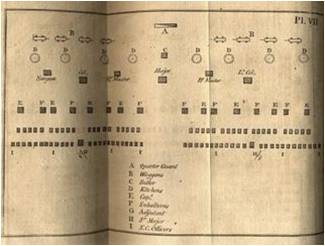 Baron Von Steuben's plan for military encampments, followed by Lewis & Clark.