About Us
MISSION
Travelers' Rest Connection supports Travelers' Rest State Park through outreach, advocacy, and educational experiences connecting the past to the future.
BOARD OF DIRECTORS
Kara Bartlett, President
Hattie Redmon, Secretary
Kristy Lake, Treasurer
Mary Ann Albee
Stephanie Castillo
Sara Clevidence
Lee Hodsdon
Megan McMeekin
Bruce Mihelish
Molly Stockdale, Executive Director
BY THE NUMBERS
80,000+ visitors each year
10,000 years as a cultural crossroads among Native American peoples
3,000 hours volunteered as guides and interpreters
2,000 school children experiencing hands-on history on field trips
130+ species of birds identified
65 acres of natural beauty
1 – the ONLY archaeologically verified campsite of Lewis and Clark and the Corps of Discovery
PARTNERSHIP WITH MONTANA STATE PARKS
The unique partnership between Montana State Parks and Travelers' Rest Connection ensures that Travelers' Rest State Park provides the highest level of visitor services, as well as unique educational opportunities. From tours to storytelling, from field trips to community events, we support a wide variety of programs for children and adults. These programs are delivered by professional parks staff, AmeriCorps members, and dedicated volunteers.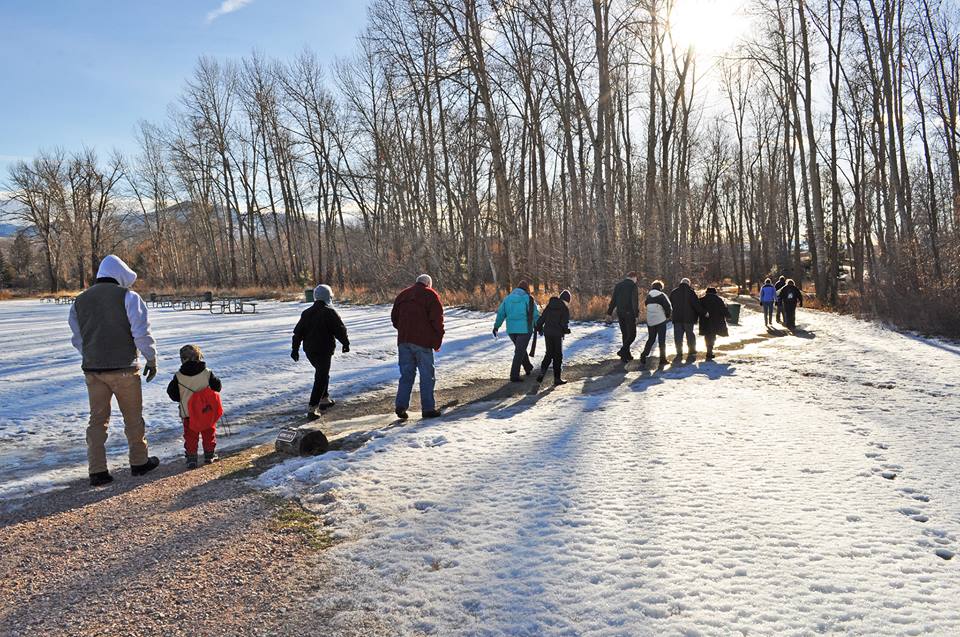 First Day Hike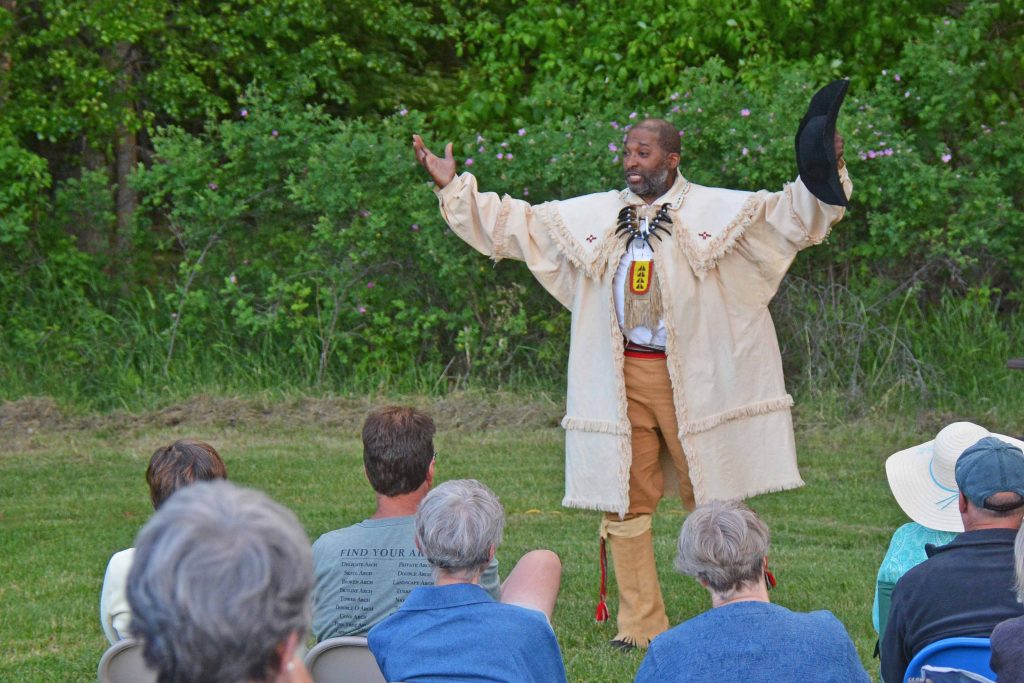 Hasan Davis portrays York at Expedition Days 2019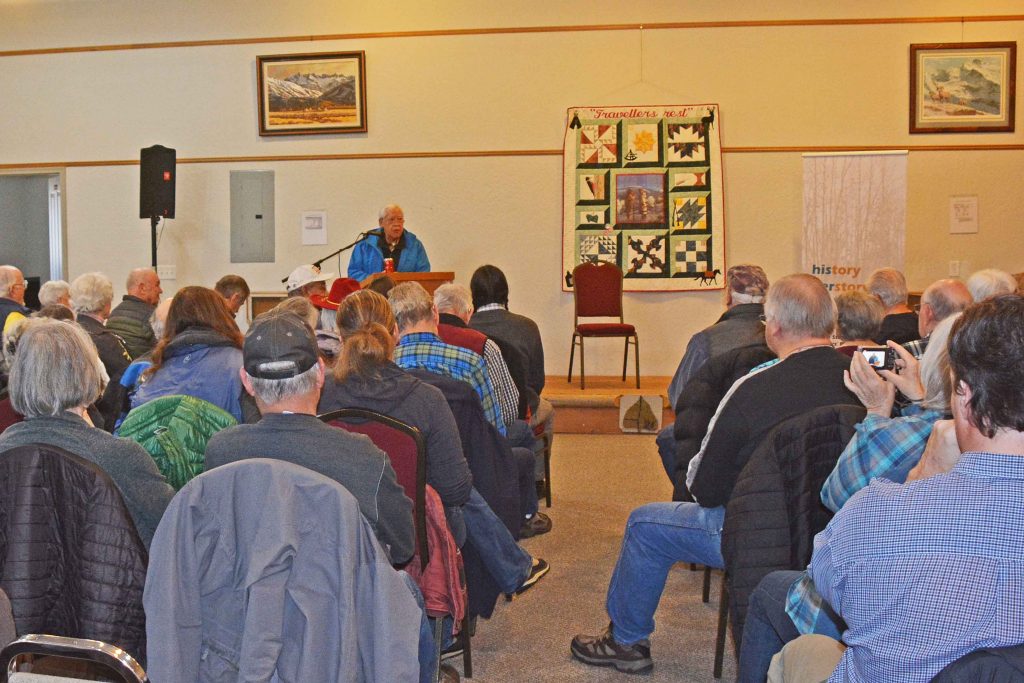 Selis Qlispe Elder Tony Incashola speaks at Winter Storytelling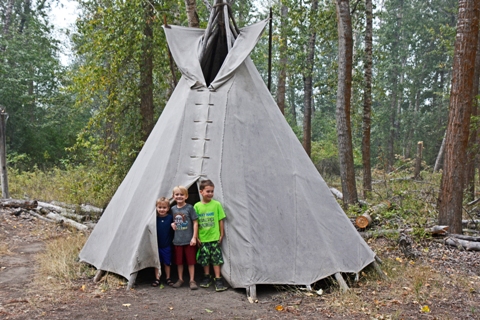 Trekker Kids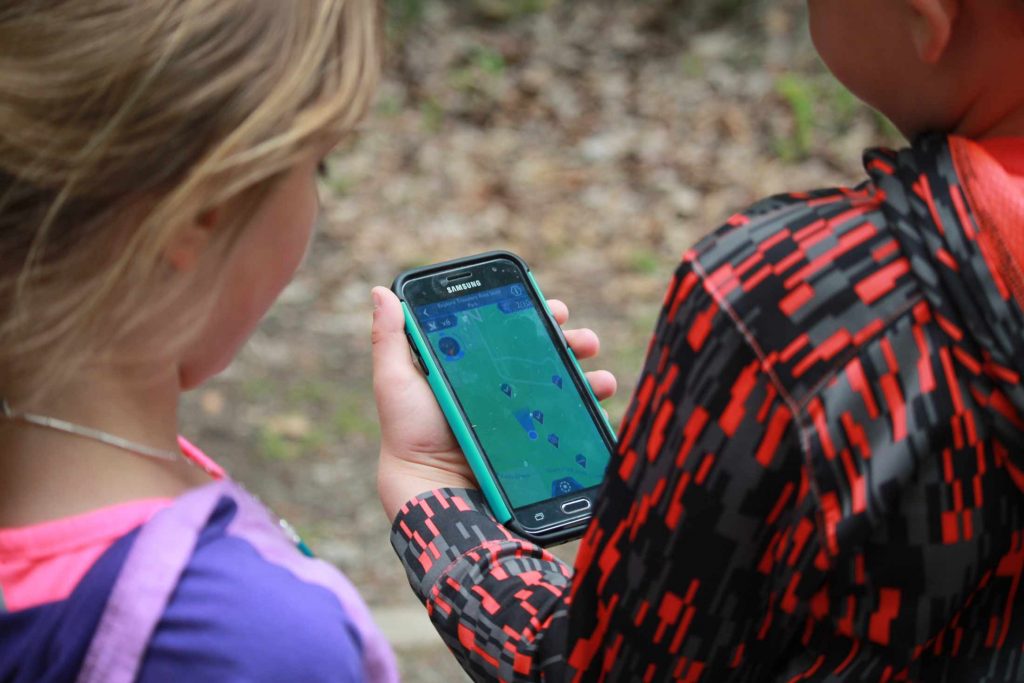 two children using the Agents of Discovery app to explore Travelers' Rest State Park