Exhibits at Travelers' Rest
Inside the Travelers' Rest Visitor Center you'll find permanent and traveling exhibits that tell the story of Lewis and Clark and the history of the area.
Lewis & Clark exhibits include archaeological finds from the Travelers' Rest site, replica clothing and equipment from the Expedition, dioramas of the Travelers' Rest campsite and the Expedition's approach to Glade Creek, and historical firearms. A collection of modern and contemporary beadwork, musical instruments, and powwow regalia by diverse indigenous artists highlights the traditional crafts of Native Americans. Natural history displays include skulls and pelts of bear, beaver, and birds. Also on display is a running list of species sighted at Travelers' Rest State Park in the current year.
Imprinting the West: Manifest Destiny, Real and Imagined
Through May 23, 2023
Imprinting the West features 48 prints created by various 18th and 19th century artists who recorded images of the landscape and people of the American West during this period of westward European expansion and subsequent loss of Native American lands. These works, many from portfolios of lithographs or wood engravings from illustrated articles in periodicals such as Harper's Weekly, informed and shaped viewer's perceptions about the West and the Native American experience. This traveling exhibition was organized by ExhibitUSA and curated by Dr. Randall Griffey of the Smithsonian American Art Museum.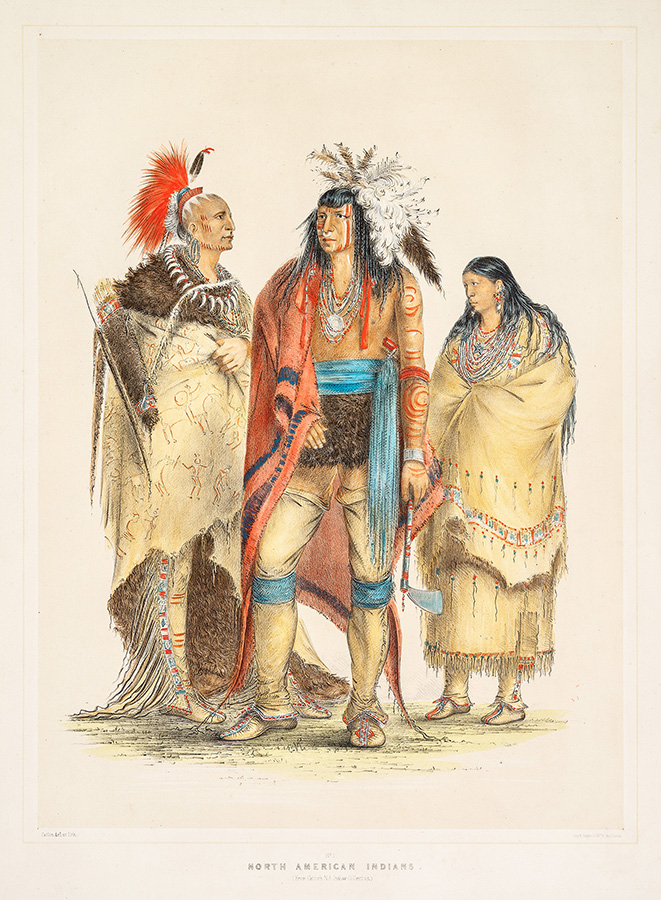 George Catlin, North American Indians, 1844, hand-colored lithograph, 25 x 21, private collection. Photo: E.G. Schempf.
Thanks to our partners at OpenAIR, you can create your own print after visiting the Imprinting the West exhibit! Join us on May 20 at 1 pm for a workshop with indigenous artist Stella Nall.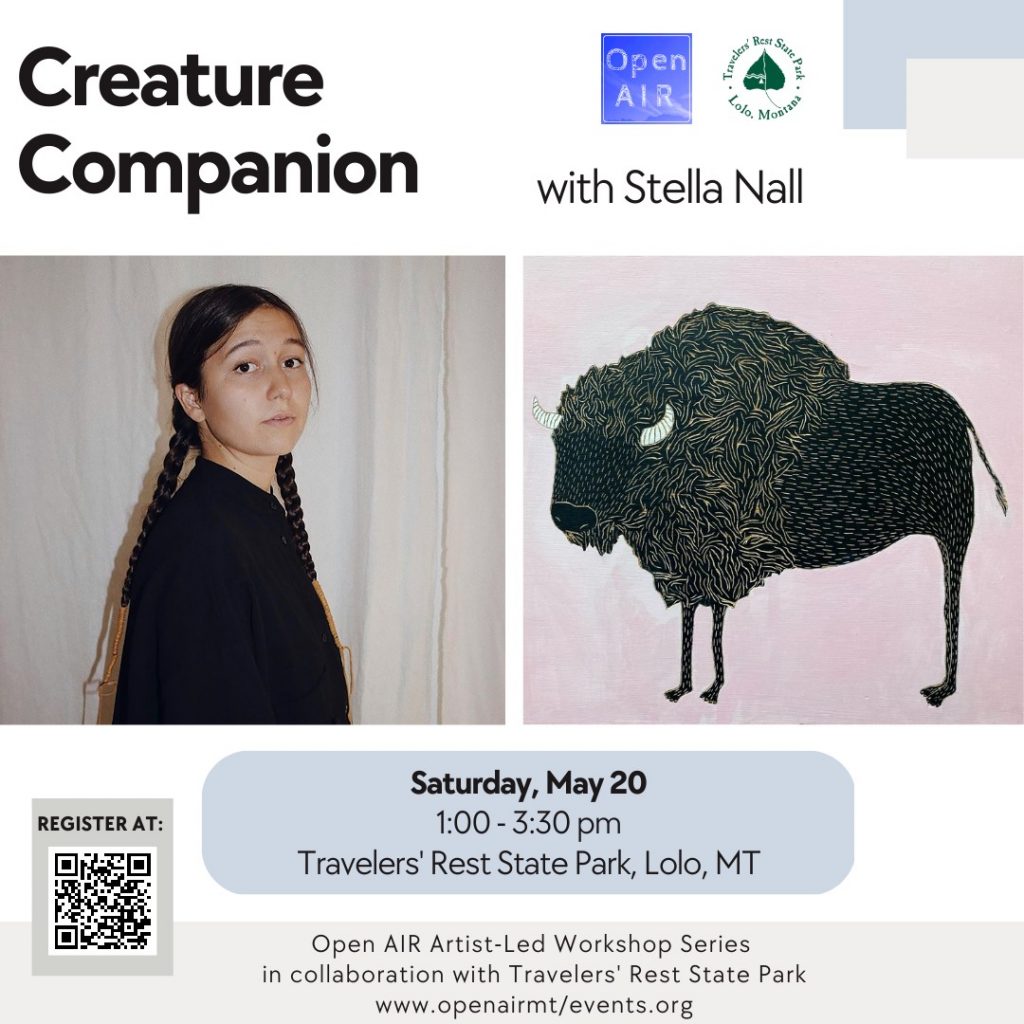 Seasons of the Salish
This exhibit focuses on the Seasonal Round to show how the Salish people moved through the landscape to gather resources throughout the year. It includes several artifacts made in the tradition way including a cedar bark basket and Bitterroot digging stick.
Trekker Kids Corner
Young visitors can use their senses to explore history in this exhibit designed just for them. Hands-on replicas and an interactive matching game encourage children to compare items used by Lewis & Clark to contemporary gear. Exhibit panels invite them to consider the sounds, smells, and tastes of the 19th century. Youngsters can try on coats, pack a bag, or curl up in a tipi to read a story.
Maker Space: A Look at Contemporary Moccasin Makers
Moccasins play critical cultural roles in many tribal nations and are usually important additions to a Native person's traditional regalia. Some contemporary moccasin makers have learned their craft from older generations, while many others are self-taught. This exhibit takes a look at the materials, tools, and inspirations for today's indigenous artisans who make and market moccasins. It was organized by AmeriCorps Member Sabrina Short and Michaela Shifley, PhD. Click here to watch a video of Dr. Shifley's talk The Language of Feet.