Exhibits at Travelers' Rest
Inside the Travelers' Rest Visitor Center you'll find permanent and traveling exhibits that tell the story of Lewis and Clark and the history of the area.
Lewis & Clark exhibits include archaeological finds from the Travelers' Rest site, replica clothing and equipment from the Expedition, dioramas of the Travelers' Rest campsite and the Expedition's approach to Glade Creek, and historical firearms.
Seasons of the Salish, a panel exhibit, shows how the Salish people moved through the landscape to gather resources throughout the year. A collection of modern and contemporary beadwork, musical instruments, and powwow regalia by diverse indigenous artists highlights the traditional crafts of Native Americans.
Natural history displays include skulls and pelts of bear, beaver, and birds. Also on display is a running list of species sighted at Travelers' Rest State Park in the current year.
Corps of Diversity on display through September 12, 2021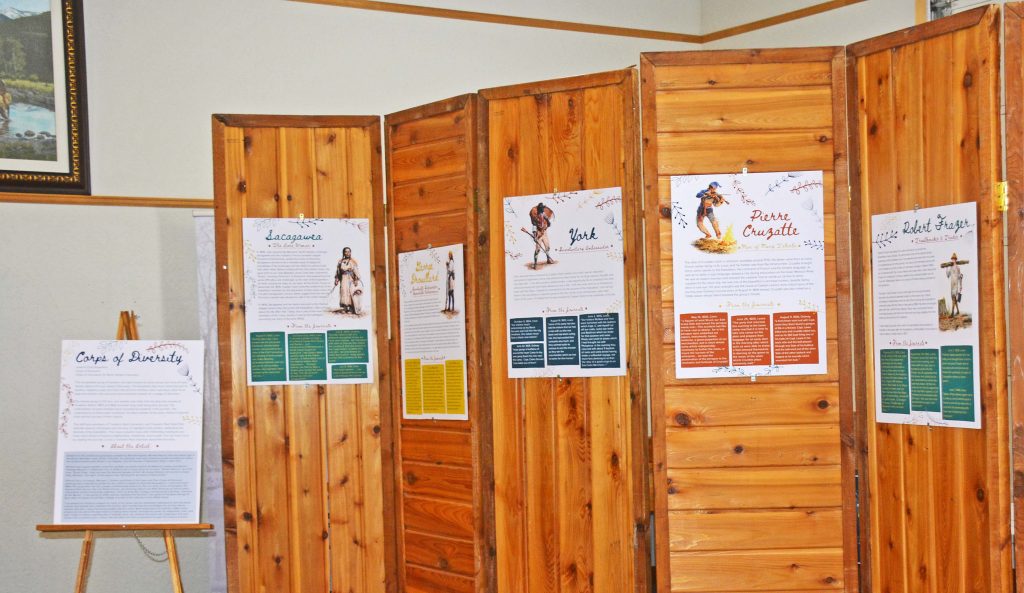 This poster exhibit tells the stories of some of the members of the Corps. Their diverse backgrounds and skills strengthened the group and contributed to the success of the Expedition. Posters were written by staff and volunteers of Travelers' Rest State Park. Artwork used by permission of Michael Haynes.