On August 15, from 5 – 8 pm, The Dram Shop Midtown will donate a portion of proceeds to support field trips and other educational programs at Travelers' Rest State Park. Raise a glass to raise some funds!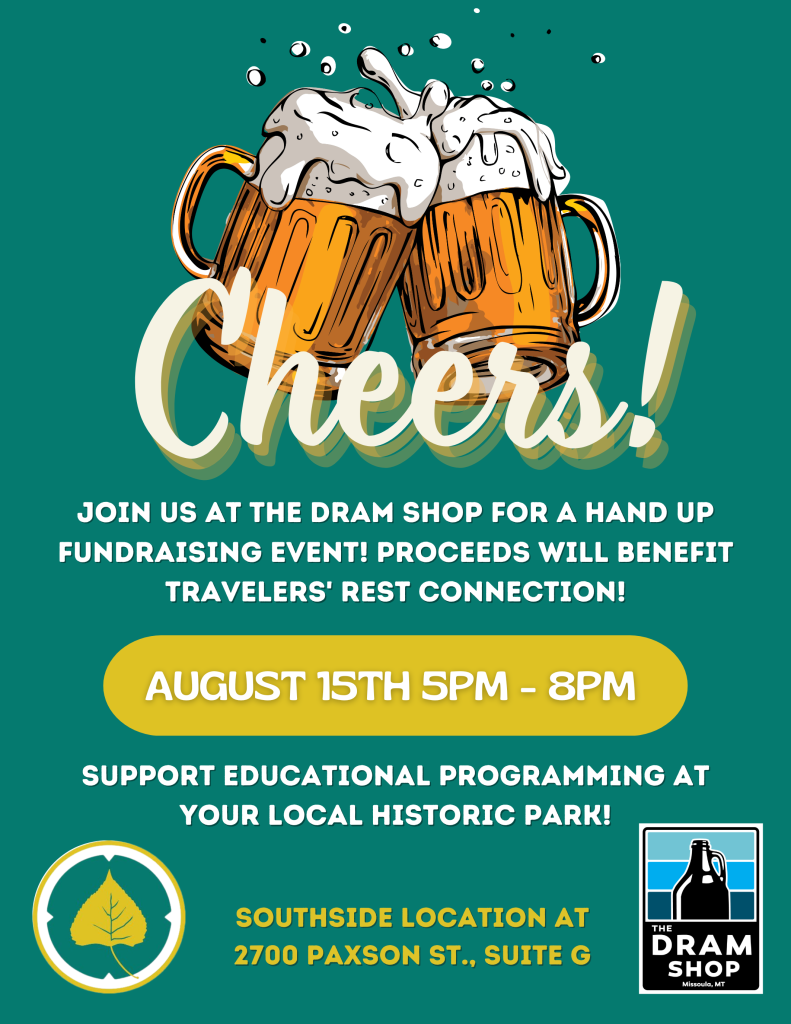 June 1 – September 2023: These Noble Brutes: Engravings of the American Bison, 1749 – 1909
October 28, 1 to 4 pm
A howling good time for Halloween. FREE with a donation of nonperishable food for the Food Bank. Treat bags for the first 150 kiddos!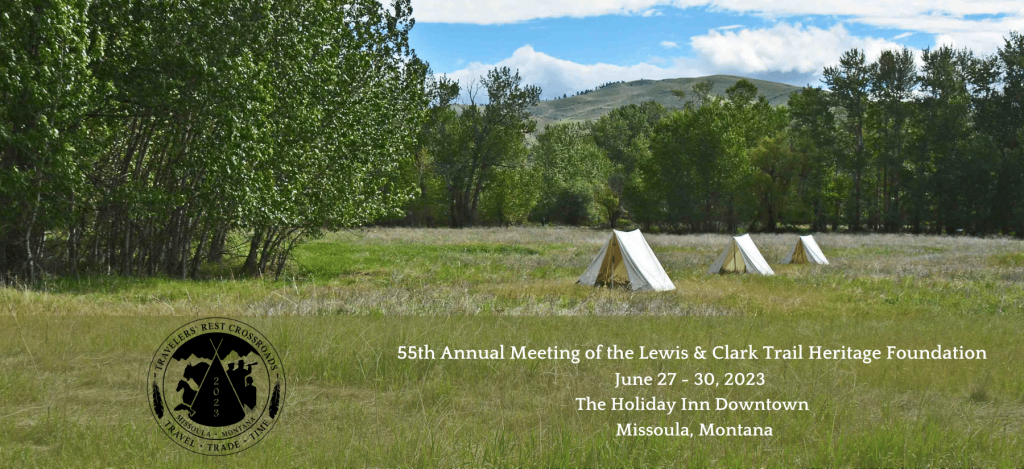 Walk in the footsteps of the Expedition at Travelers' Rest, Lost Trail, Packer Meadows, or on the Road to the Buffalo. Many of these sites are untouched by development and appear much as they did to the Corps of Discovery.
See the "tremendious mountanes" and learn about the "verry large and a turrible looking" grizzly bear and other wildlife encountered by the Expedition.
Hear the languages spoken by the indigenous people who traveled through the Bitterroot Valley.
Consider how the landscape, the native cultures, and even the climate that Lewis and Clark experienced have changed since 1806 and how they will continue to evolve.
Enjoy the dynamic culture of Missoula, a place of mountains and rivers, families and students, art and trails.
Registration
Early Bird registration for the 55th Annual Meeting is available until April 23, 2023, at $395 per person. ($425 per person after April 23.)
Your registration fee includes a Welcome Reception, Speaker Sessions and Walking Tours on Wednesday and Thursday, Dinner and Moulton Lecture on Wednesday, Bus Tours on Friday, and a Farewell Dinner & Event at Travelers' Rest State Park on Friday (two breakfasts and two lunches are also included.) Choose the option below to pay either by credit card or check.
Dinner Events
Included with full registration. May be purchased separately.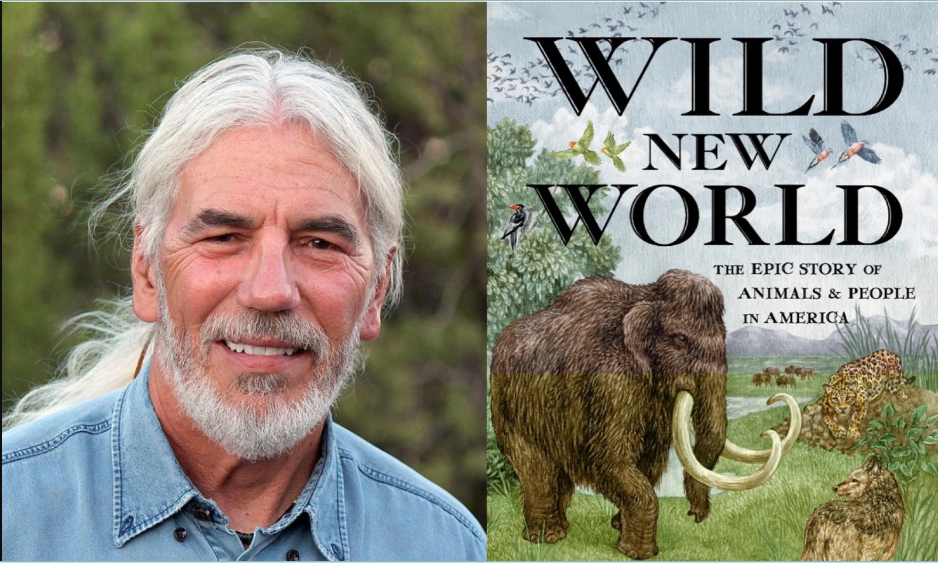 Gary Moulton Lecture & Dinner with Dan Flores
Wednesday, June 28, 5:30 pm
Holiday Inn Downtown Missoula
$55 per person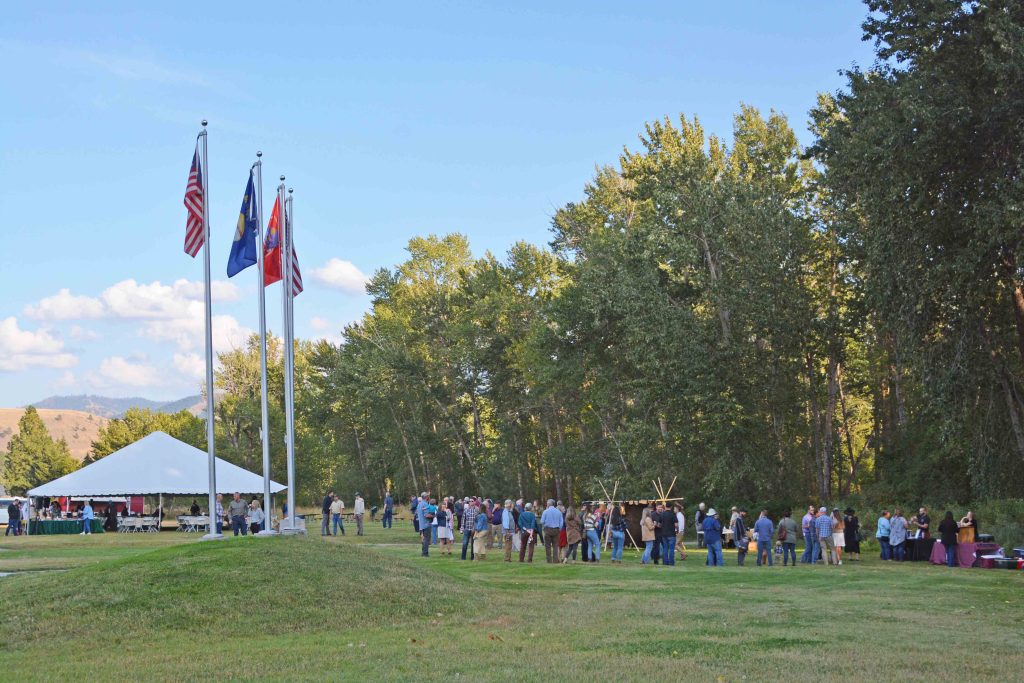 Finale BBQ with Tours & Demonstrations
Friday, June 30, 4 – 8 pm
Travelers' Rest State Park
$55 per person
Vendor Fair
Travelers' Rest Connection is accepting applications to sell art, books, collectibles, and other merchandise relevant to the sharing the story of the Expedition. On Wednesday, June 28, 2023, a small number of vendors will set up in the Atrium of the Holiday Inn Downtown from noon to 6 pm.
Click Here for more information and an application.
Conference Agenda
Click on dates below for daily schedules, subject to change. Optional pre- and post-conference tour information is included for your convenience; these tours are operated by other organizations.
Hotel Information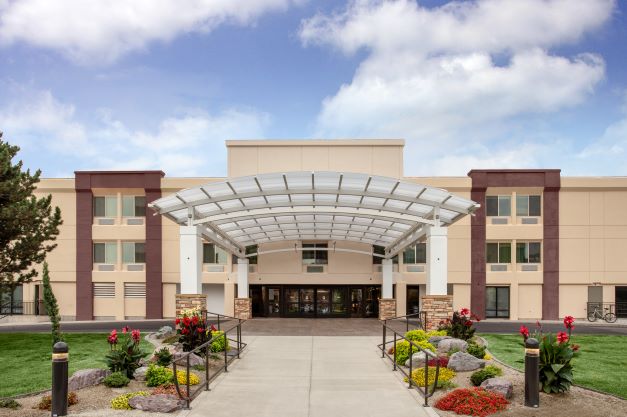 The Holiday Inn Downtown Missoula
This recently renovated hotel on the banks of the Clark Fork River will serve as headquarters for the Annual Meeting. Rooms may be reserved after August 15, 2022, by clicking the link: Travelers' Rest Connection 2023 or calling (406) 532-2059 and using Group Name Travelers' Rest Connection 2023 and Booking Code LC3.
A small number of rooms are also on hold at the nearby Comfort Inn. Reserve by clicking this link or by calling 406-549-7600 to make reservations under Lewis & Clark Trail Heritage.
You can find other accommodation options, including campgrounds, on the Destination Missoula website.
Travelers' Rest State Park
Travelers' Rest marks the intersection between cultural and natural history. Along the banks of Lolo Creek, visitors explore the landscape used for centuries by indigenous peoples, visited twice by the Lewis and Clark Corps of Discovery, and home to a wondrous diversity of plants and animals. Travelers' Rest Connection supports Travelers' Rest State Park through outreach, advocacy, and educational experiences connecting the past to the future.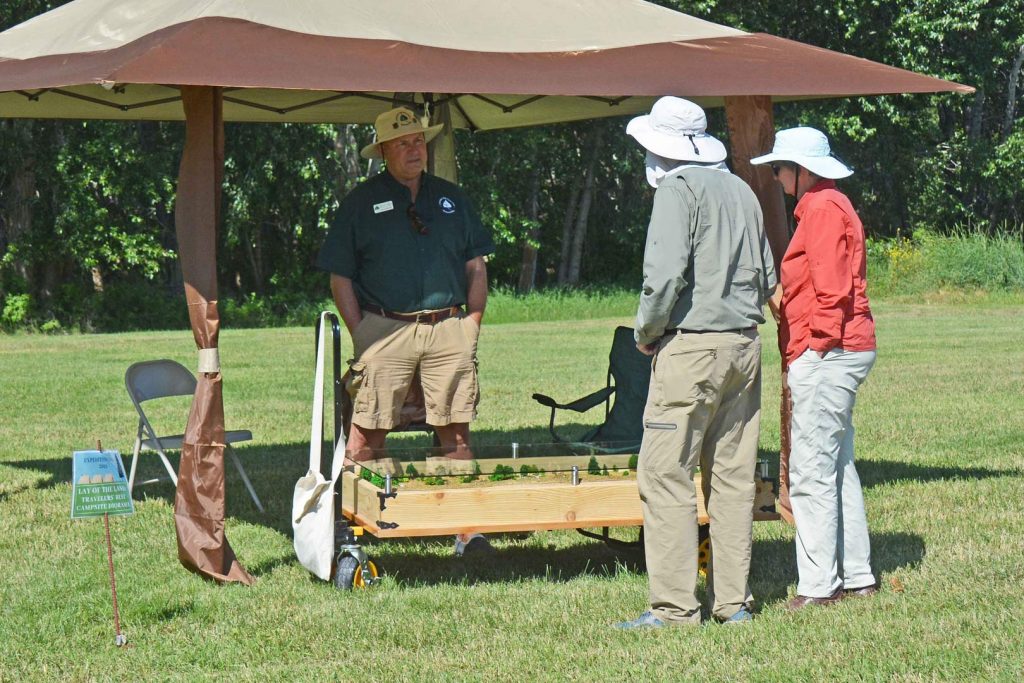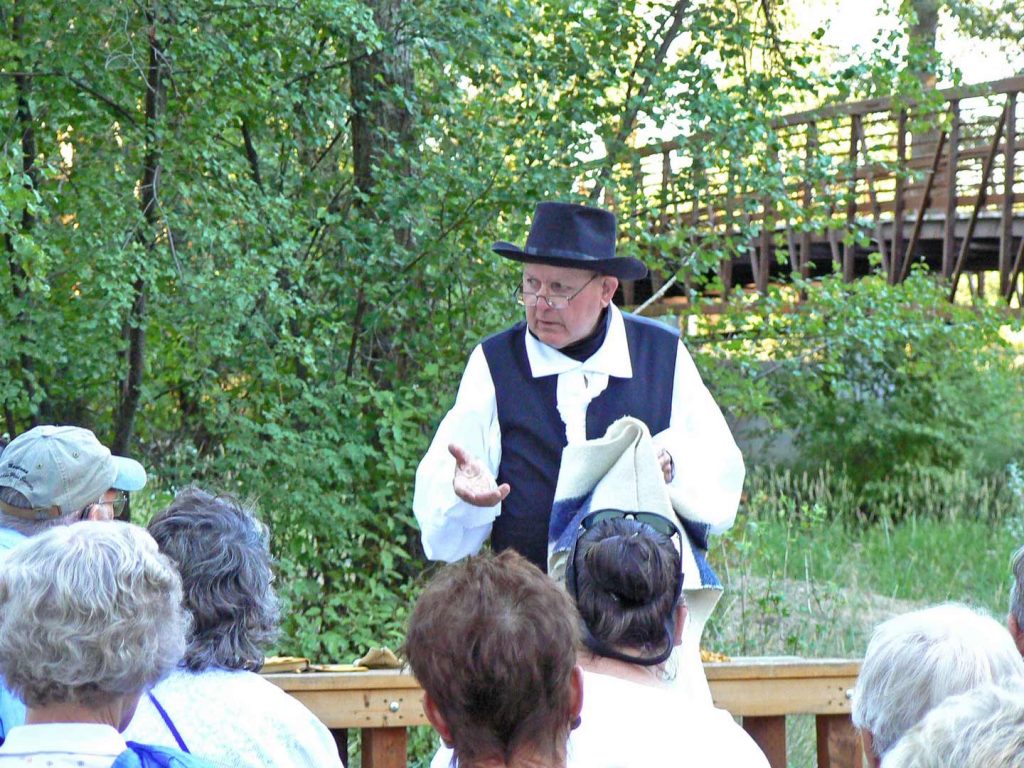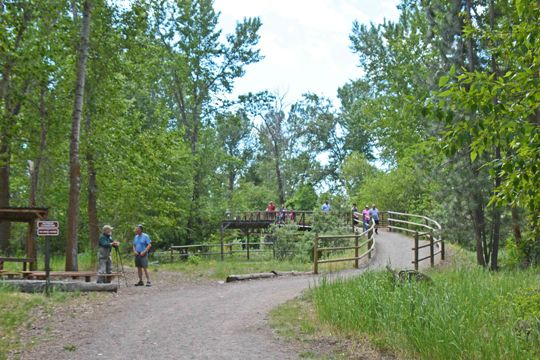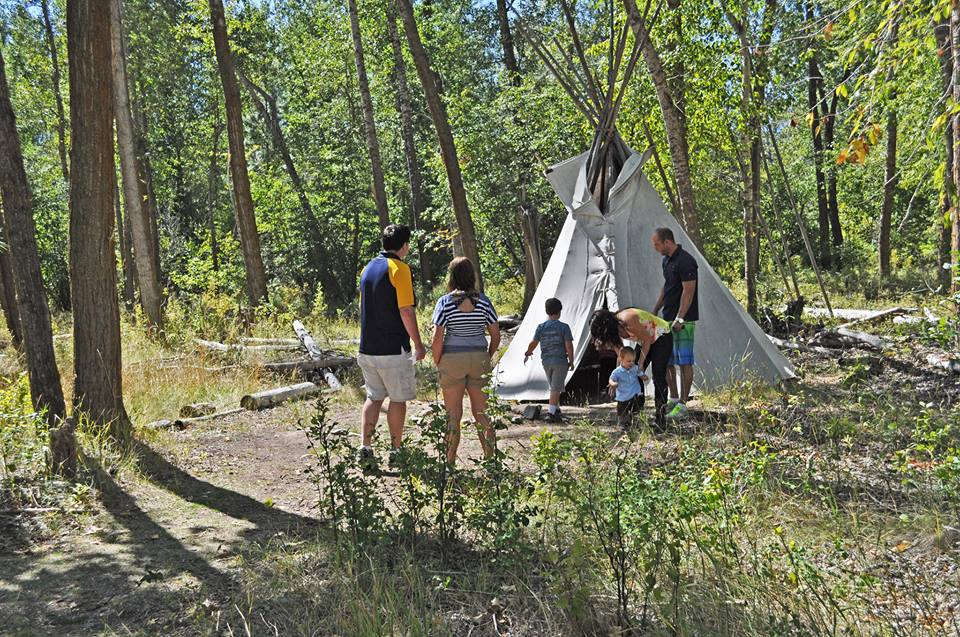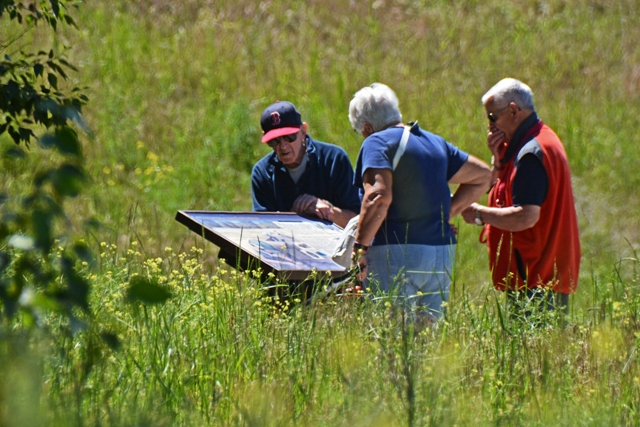 Please join us on September 15, at Travelers' Rest State Park for a unique event to support educational programs like field trips, Trekker Kids, and Saturday Storytelling.
A Taste of the 19th Century includes a dinner of Expedition-inspired cuisine – A Moveable Feast catering has created a menu of elk flank steak, wild grass-fed beef sliders, hot-smoked salmon, and morel mushroom soup. Our neighbors at Lolo Creek Distillery will mix up some festive cocktails and Lolo Peak Brewing Company will provide beer.
Each ticket includes a commemorative pint cup and one drink ticket.
During the event, you can visit with demonstrators to learn more about the Lewis & Clark Expedition. A live auction will feature one-of-a-kind experience packages. And, make sure you save room for our famous dessert auction of donated cakes, pies, and more!
Click Below to Purchase Your Tickets Today!
---
Online Auction September 9 – 14, 2023
Can't attend the event? You can still support educational programs at Travelers' Rest State Park.
Here are just a few items up for bid.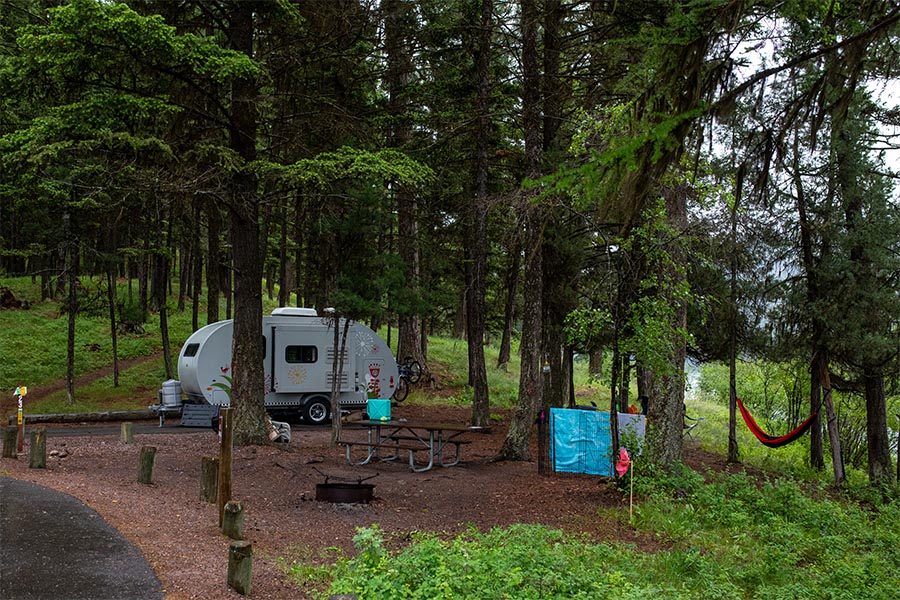 Salmon Lake State Park Camping Weekend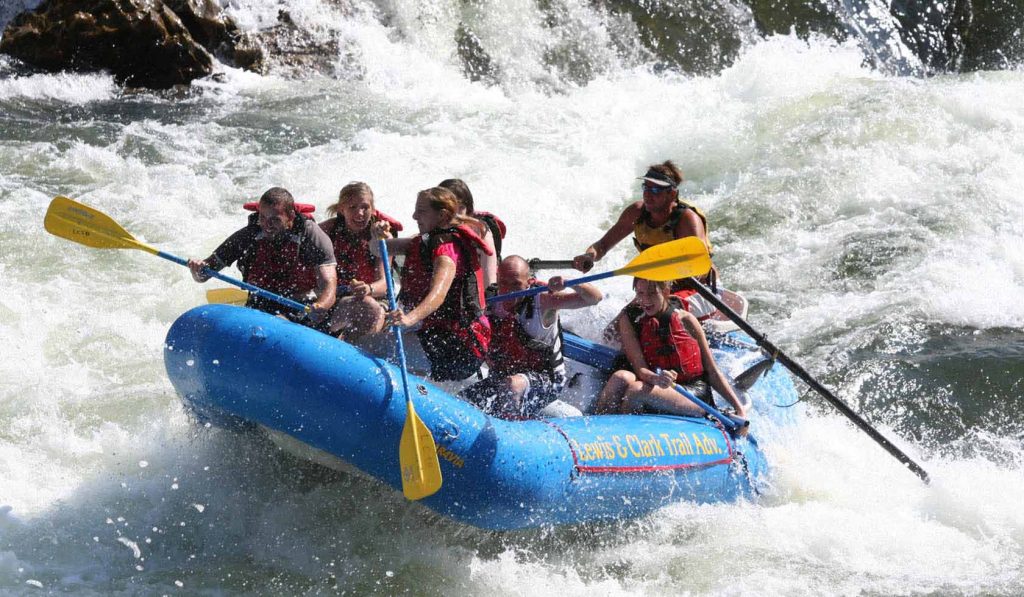 Rafting with Lewis & Clark Trail Adventures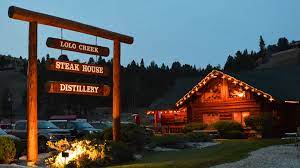 Gift certificates for fine restaurants
---
Thanks to Our Sponsors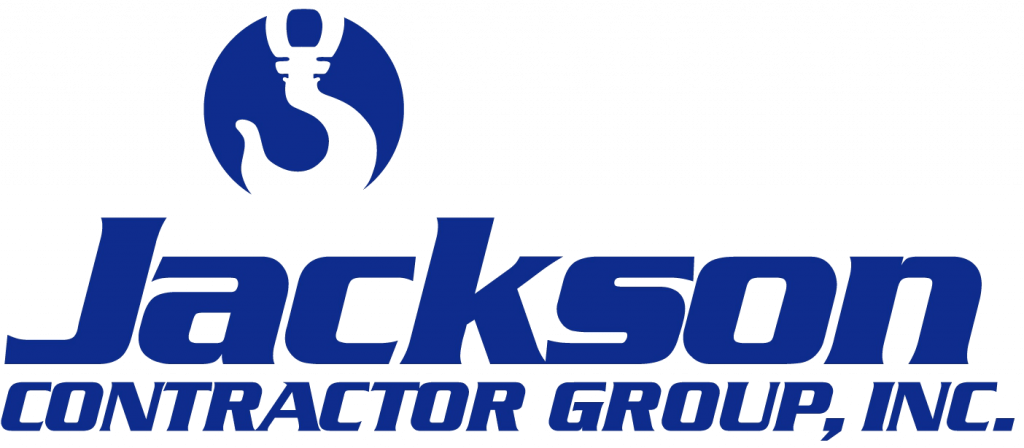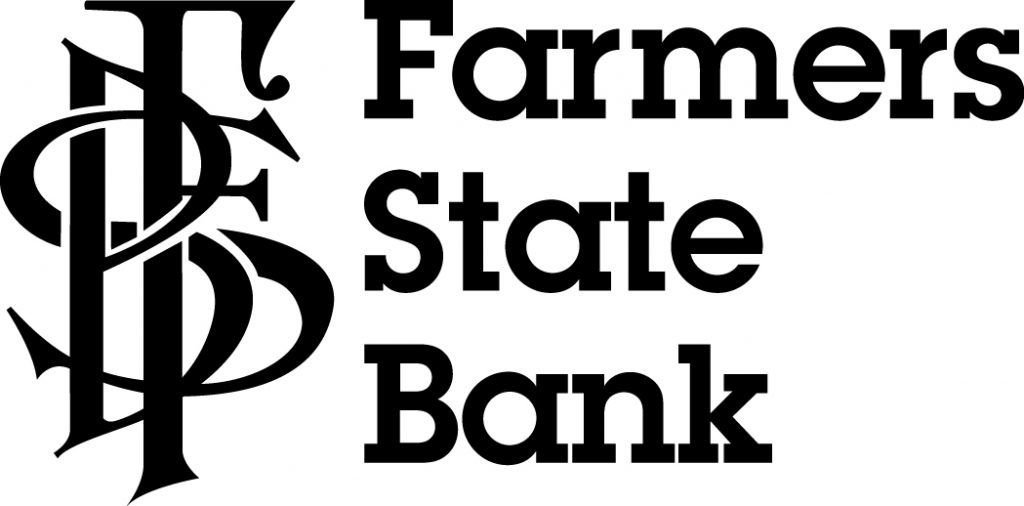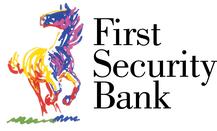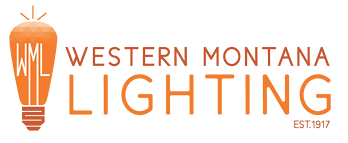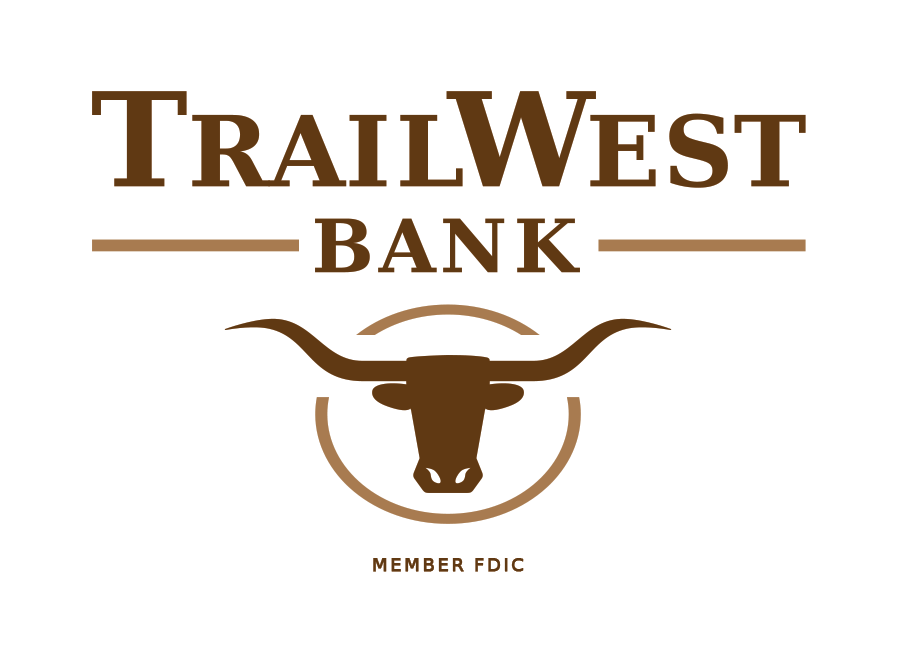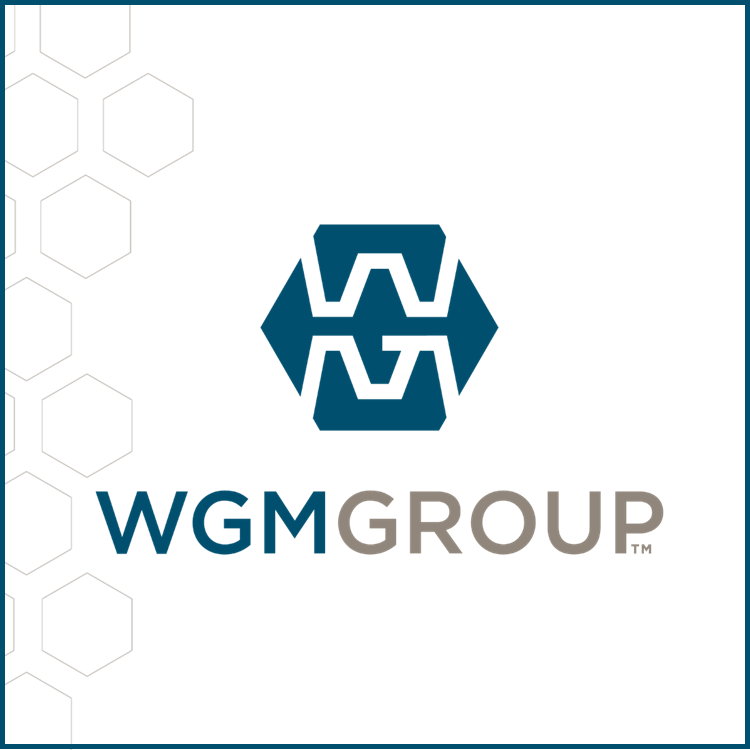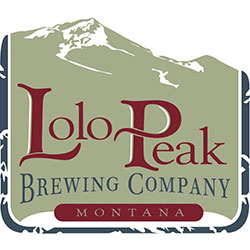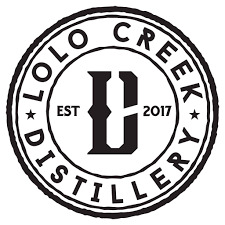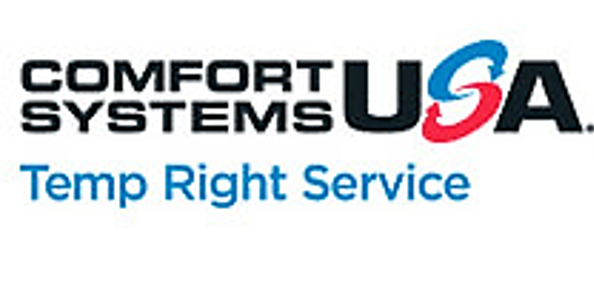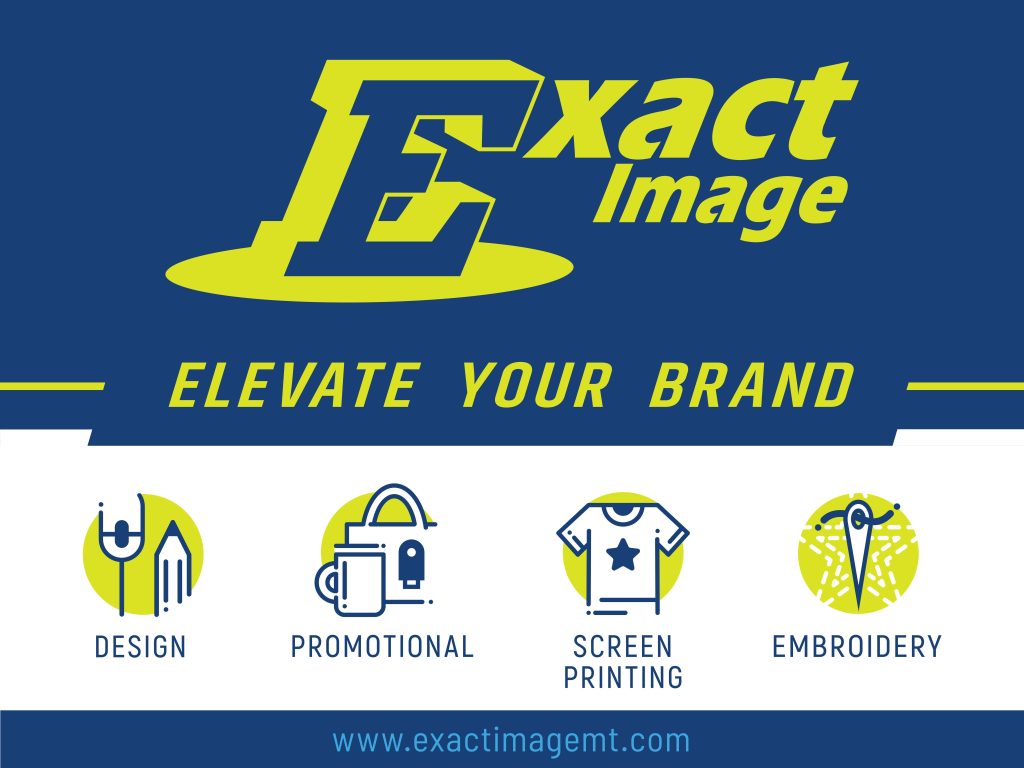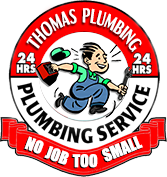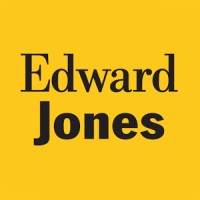 Trekker Kids is a series of activities and programs for kids and families that celebrate the outdoors of western Montana and the rich history of the Travelers' Rest site.
Inside the Travelers' Rest Visitor Center you'll find permanent and traveling exhibits that tell the story of Lewis and Clark and the history of the area.
Lewis & Clark exhibits include archaeological finds from the Travelers' Rest site, replica clothing and equipment from the Expedition, dioramas of the Travelers' Rest campsite and the Expedition's approach to Glade Creek, and historical firearms. A collection of modern and contemporary beadwork, musical instruments, and powwow regalia by diverse indigenous artists highlights the traditional crafts of Native Americans. Natural history displays include skulls and pelts of bear, beaver, and birds. Also on display is a running list of species sighted at Travelers' Rest State Park in the current year.
These Noble Brutes: Engravings of the American Bison, 1749-1909
June 1 – September, 2023
This exhibit features works by Fredric Remington, George Catlin, Seth Eastman, John Stanley, and many more artists. These engravings from the Lee Silliman Print Collection explore the natural history of the bison, its centrality to many Native American tribes, and its dramatic decline in the late nineteenth century.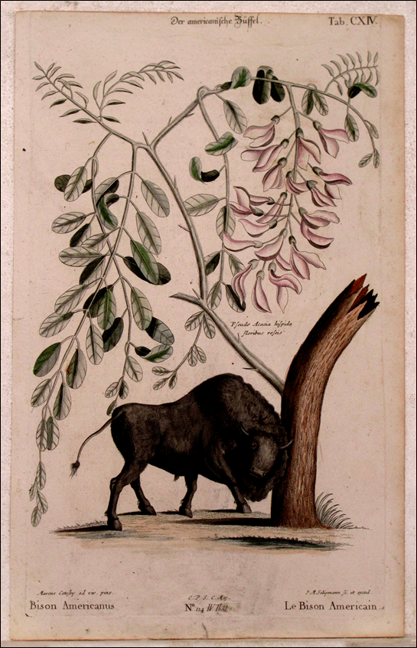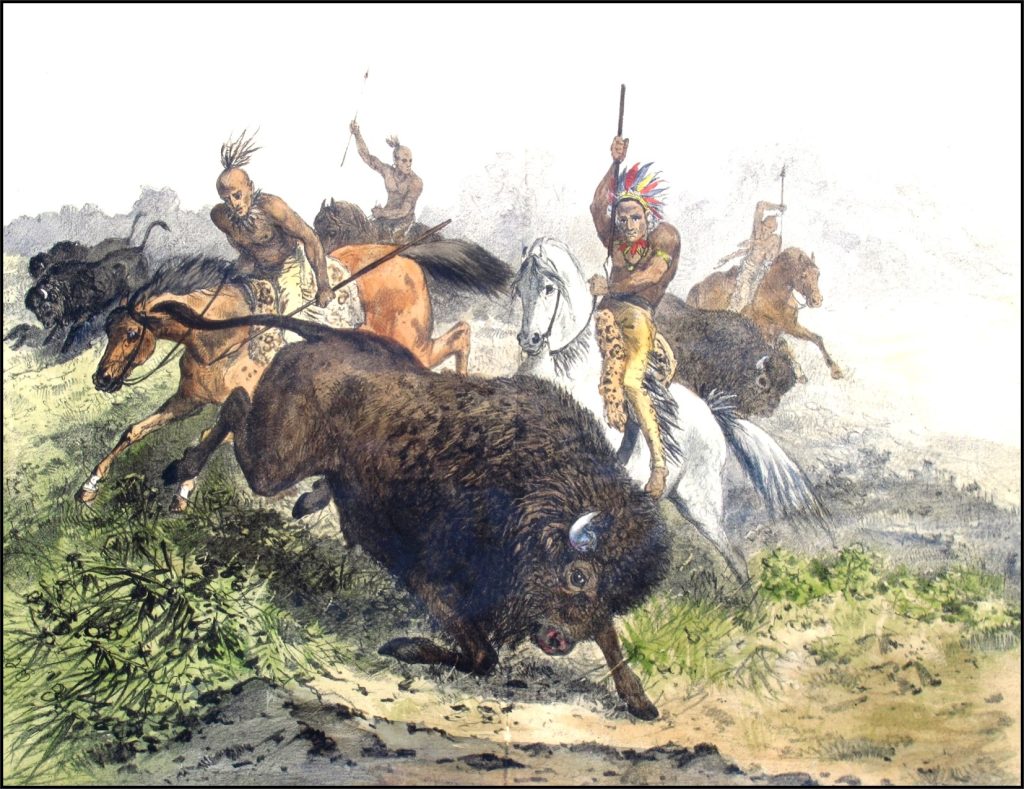 Left: Bison with Acacia Tree by Mark Catesby, 1754
Above: Chasse aux Bisons by Emily Hochdanz, 1806
Seasons of the Salish
This exhibit focuses on the Seasonal Round to show how the Salish people moved through the landscape to gather resources throughout the year. It includes several artifacts made in the tradition way including a cedar bark basket and Bitterroot digging stick.
Trekker Kids Corner
Young visitors can use their senses to explore history in this exhibit designed just for them. Hands-on replicas and an interactive matching game encourage children to compare items used by Lewis & Clark to contemporary gear. Exhibit panels invite them to consider the sounds, smells, and tastes of the 19th century. Youngsters can try on coats, pack a bag, or curl up in a tipi to read a story.
Maker Space: A Look at Contemporary Moccasin Makers
Moccasins play critical cultural roles in many tribal nations and are usually important additions to a Native person's traditional regalia. Some contemporary moccasin makers have learned their craft from older generations, while many others are self-taught. This exhibit takes a look at the materials, tools, and inspirations for today's indigenous artisans who make and market moccasins. It was organized by AmeriCorps Member Sabrina Short and Michaela Shifley, PhD. Click here to watch a video of Dr. Shifley's talk The Language of Feet.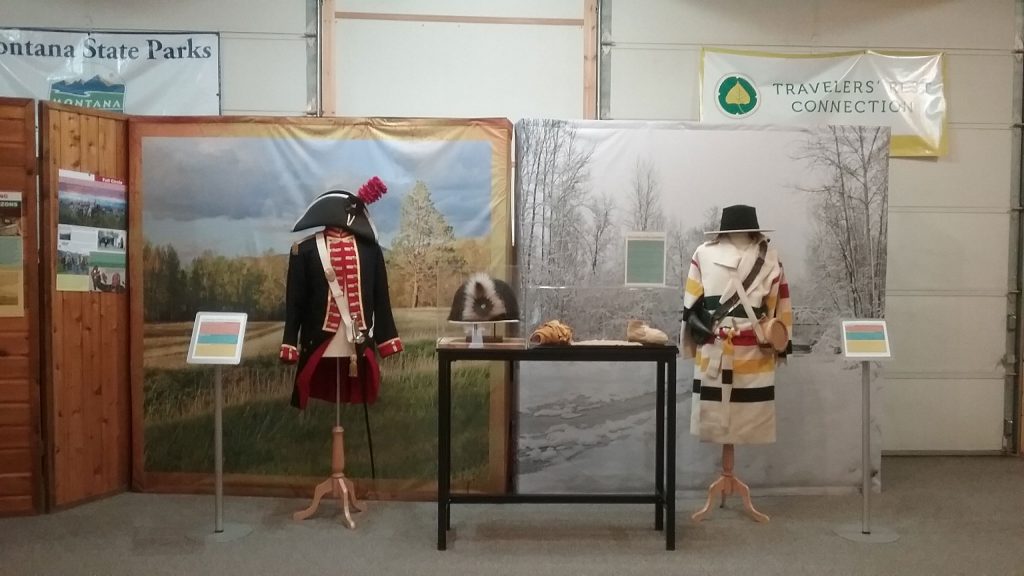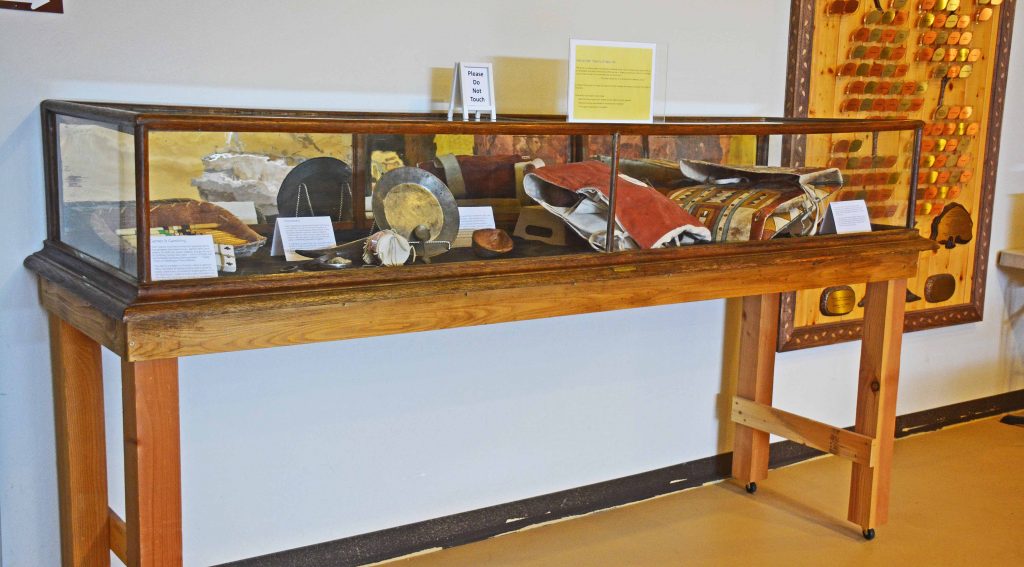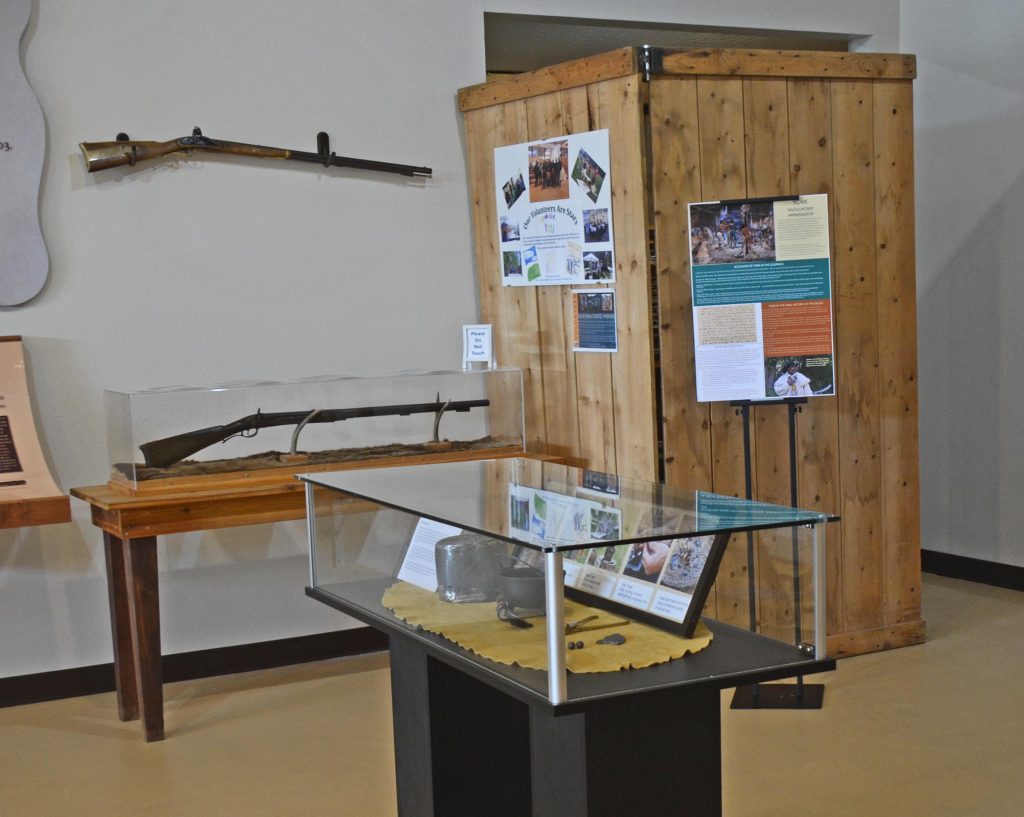 Camp at the Crossroads
Full Days July 24-29, 2023
Unfortunately, we have had to cancel the Camp at the Crossroads for 2023. Please visit the website for updates on special events for the family this summer!