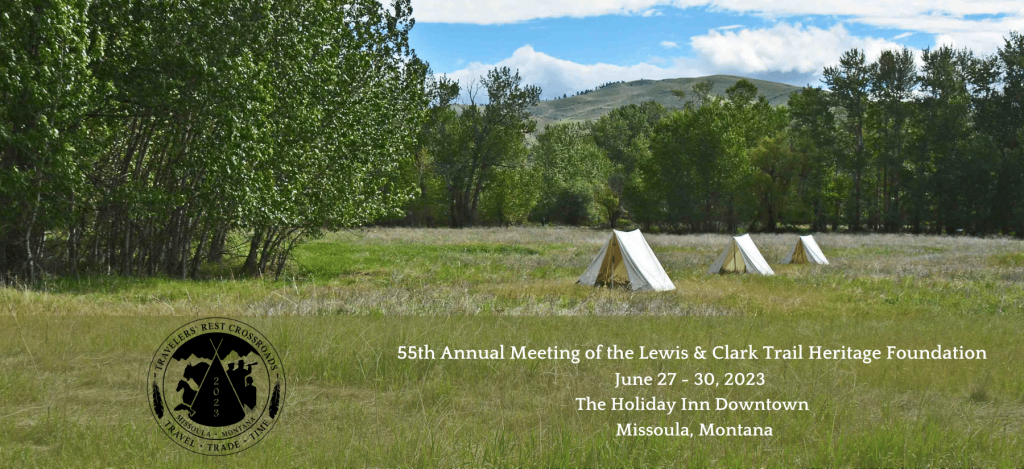 Walk in the footsteps of the Expedition at Travelers' Rest, Lost Trail, Packer Meadows, or on the Road to the Buffalo. Many of these sites are untouched by development and appear much as they did to the Corps of Discovery.
See the "tremendious mountanes" and learn about the "verry large and a turrible looking" grizzly bear and other wildlife encountered by the Expedition.
Hear the languages spoken by the indigenous people who traveled through the Bitterroot Valley.
Consider how the landscape, the native cultures, and even the climate that Lewis and Clark experienced have changed since 1806 and how they will continue to evolve.
Enjoy the dynamic culture of Missoula, a place of mountains and rivers, families and students, art and trails.
Click on dates below for daily schedules, subject to change.
Hotel Information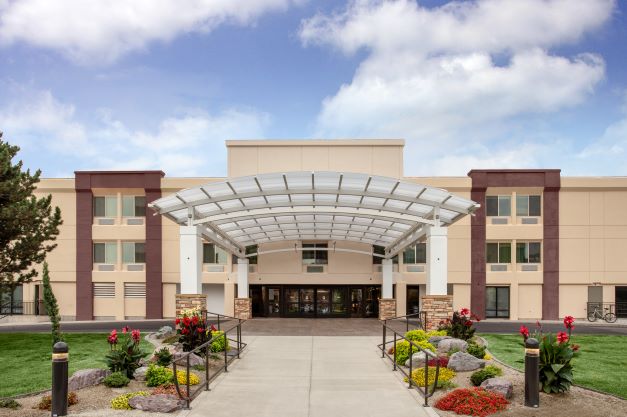 The Holiday Inn Downtown Missoula
This recently renovated hotel on the banks of the Clark Fork River will serve as headquarters for the Annual Meeting.
Rooms may be reserved after August 15, 2022, by clicking the link: Travelers' Rest Connection 2023 or calling (406) 532-2059 and using Group Name Travelers' Rest Connection 2023 and Booking Code LC3.
A small number of rooms are also on hold at the nearby Comfort Inn. Reserve by clicking this link or by calling 406-549-7600 to make reservations under Lewis & Clark Trail Heritage.
Travelers' Rest State Park
Travelers' Rest marks the intersection between cultural and natural history. Along the banks of Lolo Creek, visitors explore the landscape used for centuries by indigenous peoples, visited twice by the Lewis and Clark Corps of Discovery, and home to a wondrous diversity of plants and animals. Travelers' Rest Connection supports Travelers' Rest State Park through outreach, advocacy, and educational experiences connecting the past to the future.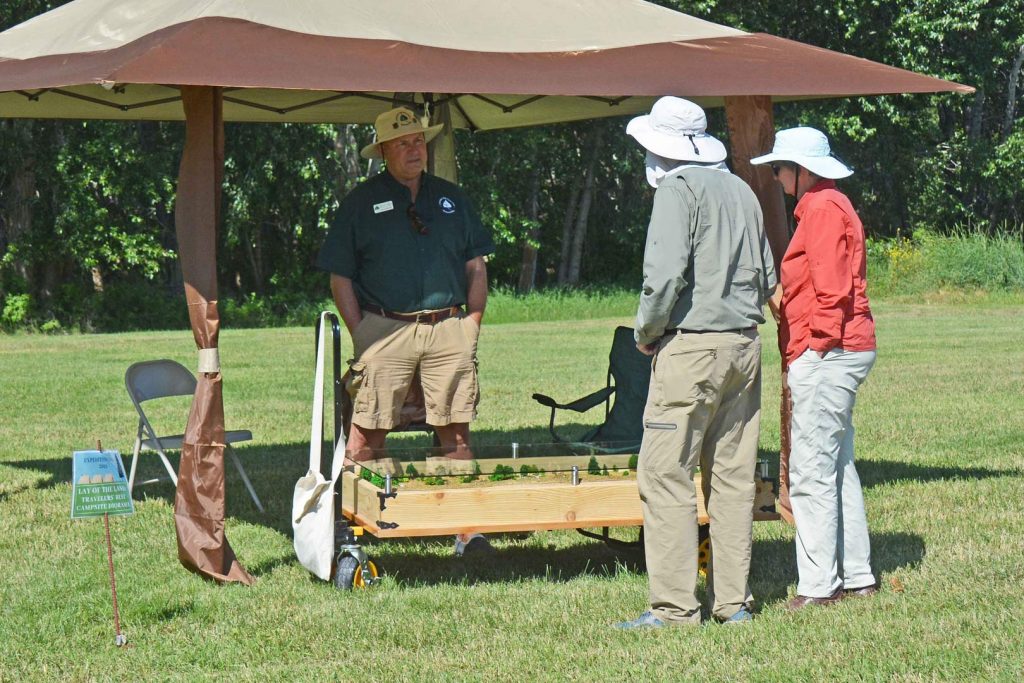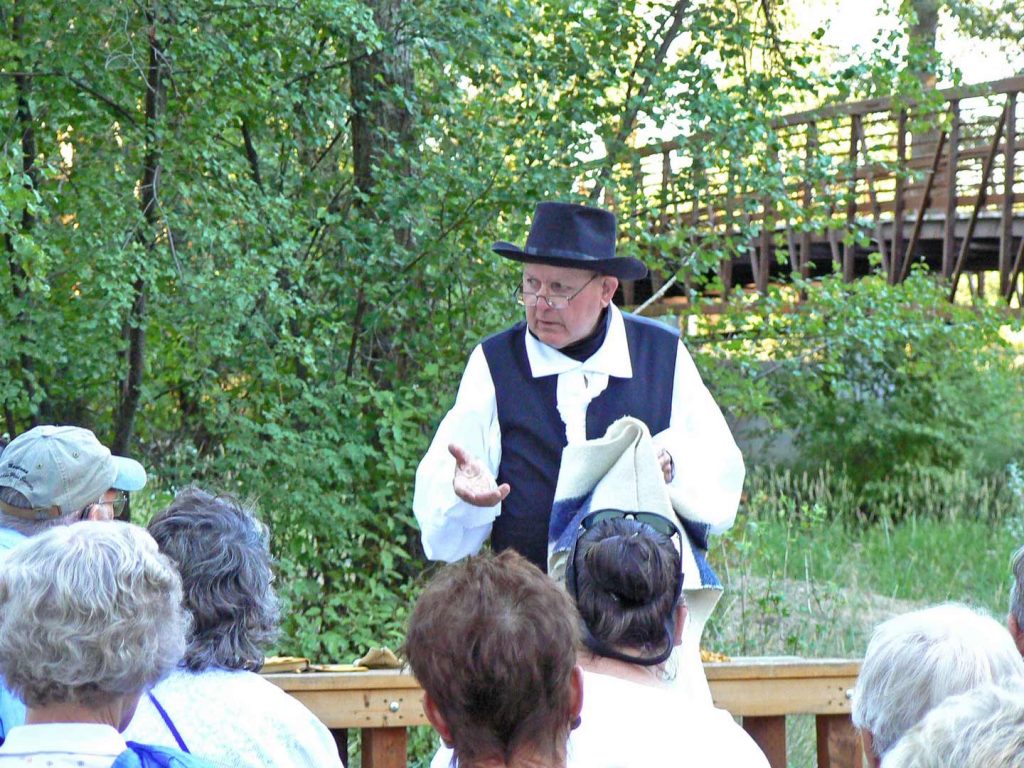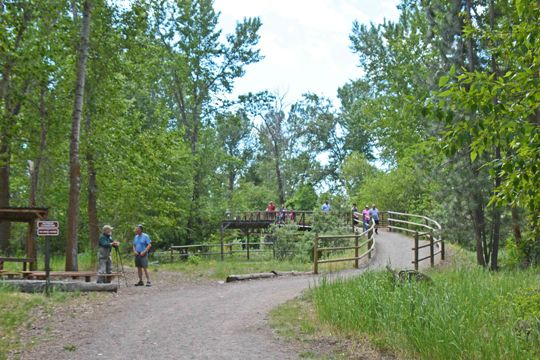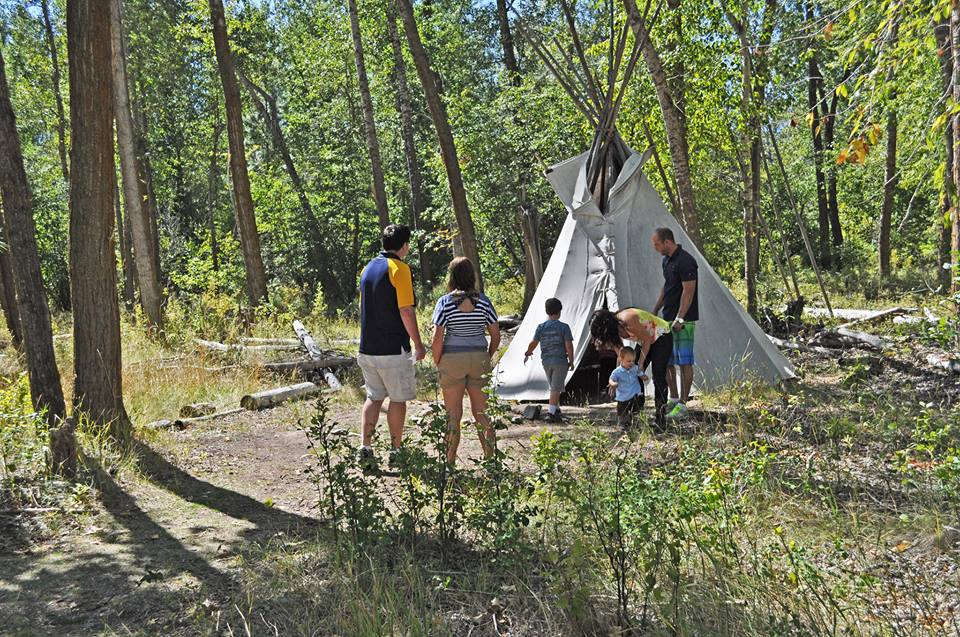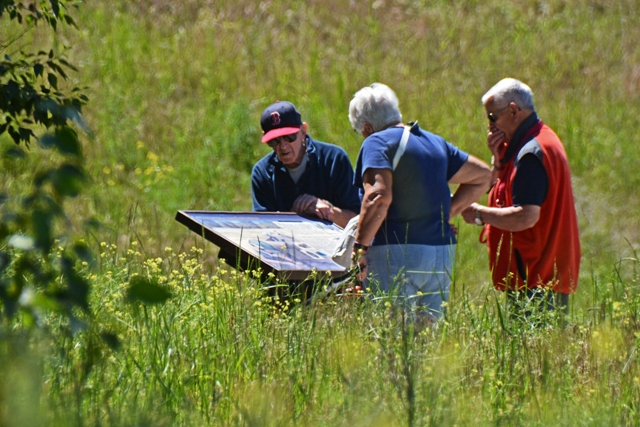 A fun, outdoor fundraiser to support educational programs at Travelers' Rest. Friday, September 16, 2022.
Click Below to Purchase Your Tickets Today!
If you are unable to attend the event, please consider making a tax-deductible donation.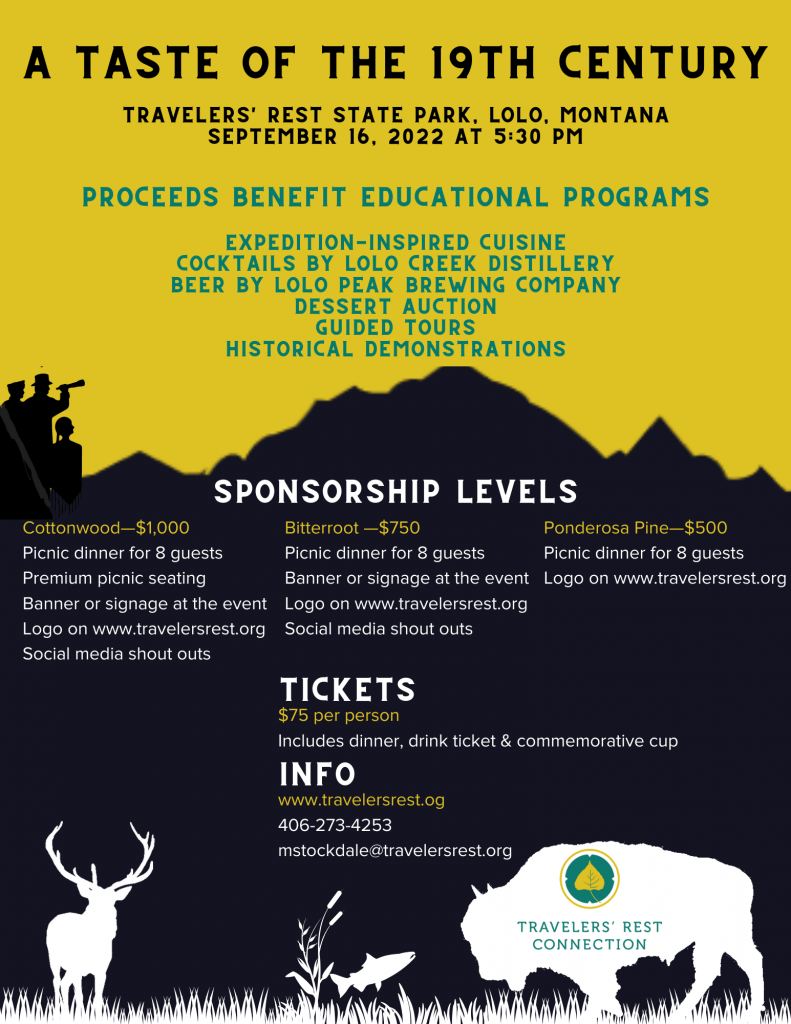 Thanks to Our Sponsors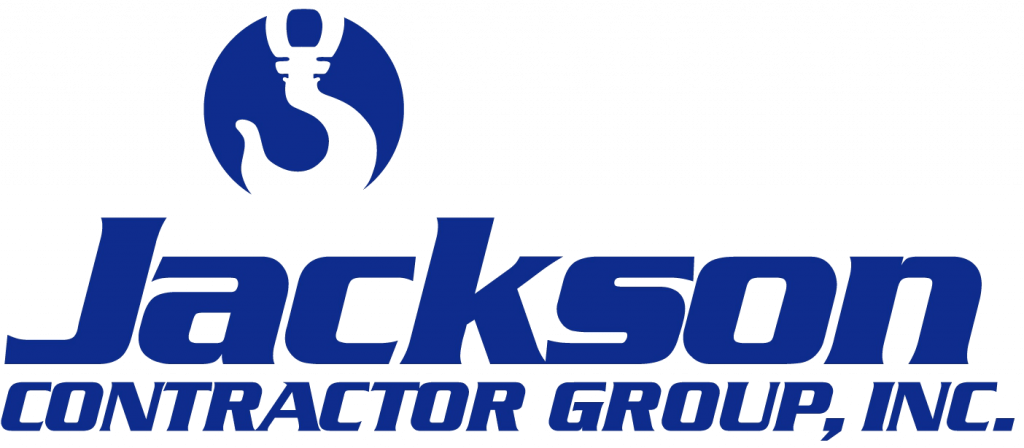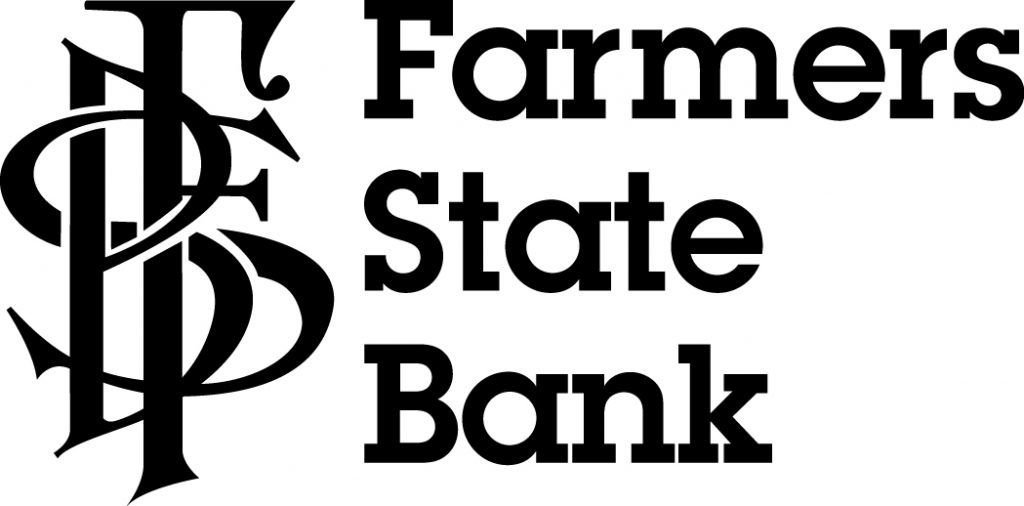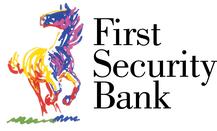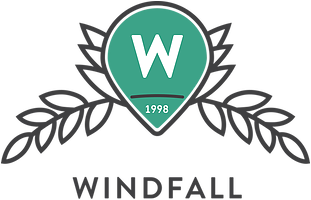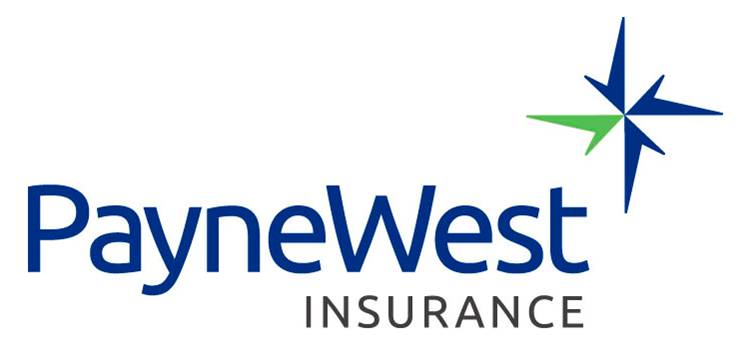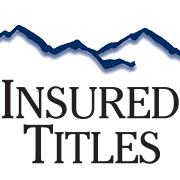 Indigenous artists and elders share both traditional skills and contemporary artwork.
Online bidding from February 18 – 25, 2022. Proceeds support online and outdoor programming for students, families, and visitors of all ages.
Trekker Kids is a series of activities and programs for kids and families that celebrate the outdoors of western Montana and the rich history of the Travelers' Rest site. Trekker Kids is FREE and geared toward children 10 and under and their families. Programs take place on Saturdays at 11 am.
September 10 at 10 am
Storytime with Seaman the Dog
Hear a story about Seaman, Meriwether Lewis' canine companion, and meet a real Newfoundland dog. You can also learn about the Bark Ranger program at Travelers' Rest State Park.
September 24 at 11 am
National Public Lands Day
Let's get dirty and help revegetate the Lolo Creek streambank and floodplain!
October 8 at 11 am
Apple Cider Pressing
Our friends from the Historical Museum at Fort Missoula will be here with their amazing apple cider press! Bring apples if you have them.
---
Looking for some fun family activities in between Trekkers Kids Saturdays? Download a packet below!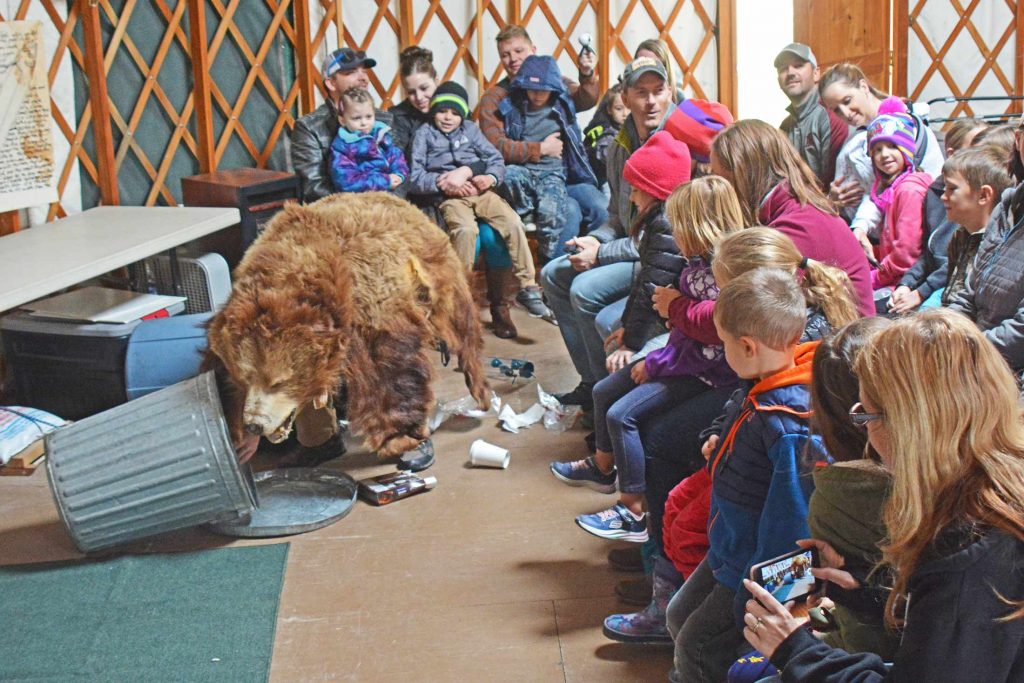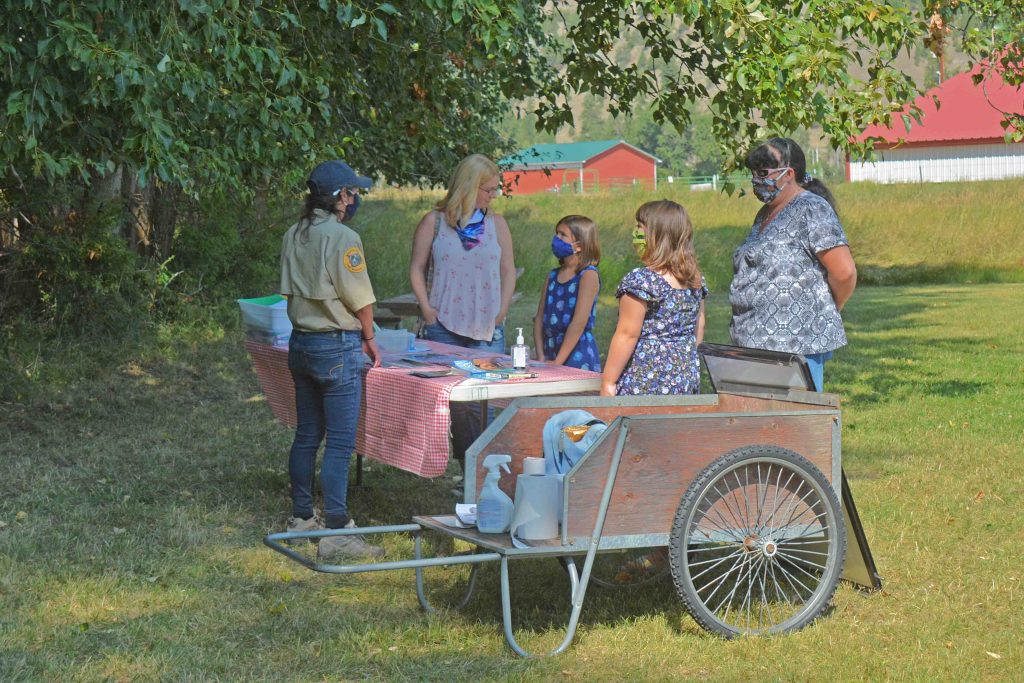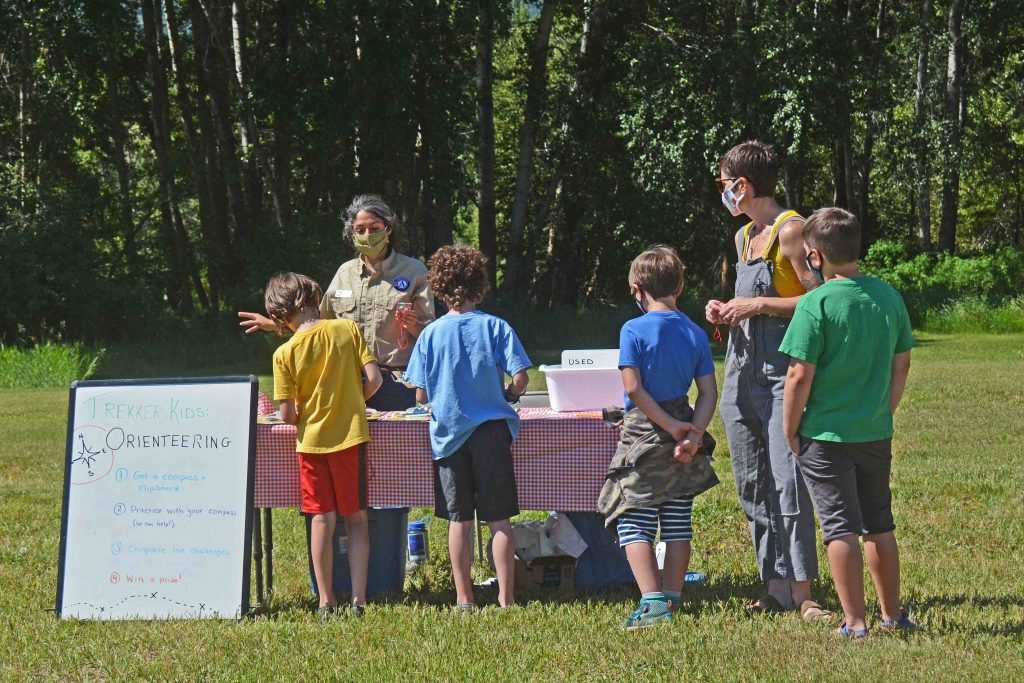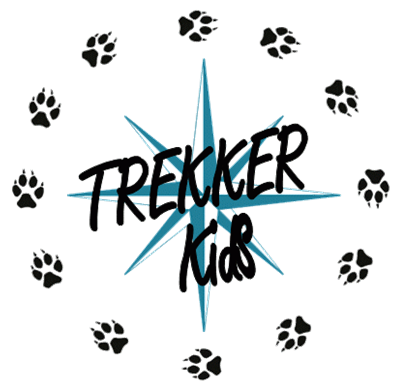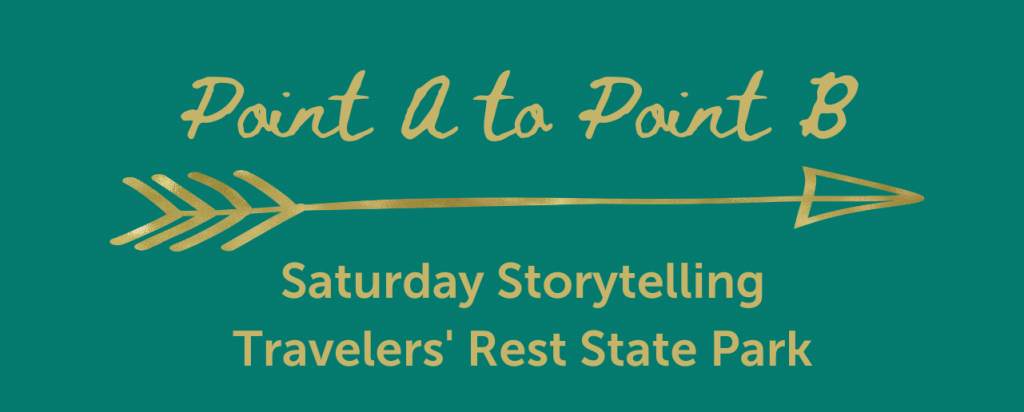 For nearly two decades, Winter Storytelling at Travelers' Rest has been a seasonal celebration of the Séliš tradition of sharing stories during the cold winter months. Each Saturday from January 8 through March 12, we will gather on Zoom at 11 am to hear stories from elders, authors, historians, and naturalists. If changes in the pandemic allow, we may be able to accommodate a limited audience for some programs. Updates will be sent to everyone who registers using the button below.
Previous Programs
Access recordings of previous Saturday Storytelling sessions by clicking on program titles below.
Winter Storytelling is made possible by the generous support of our sponsors.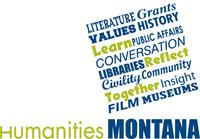 From February 18 – 25, 2022, bid on unique items and outdoor adventures. View items and register to bid at www.32auctions.com/travelersrest20th
A sample of items up for bid: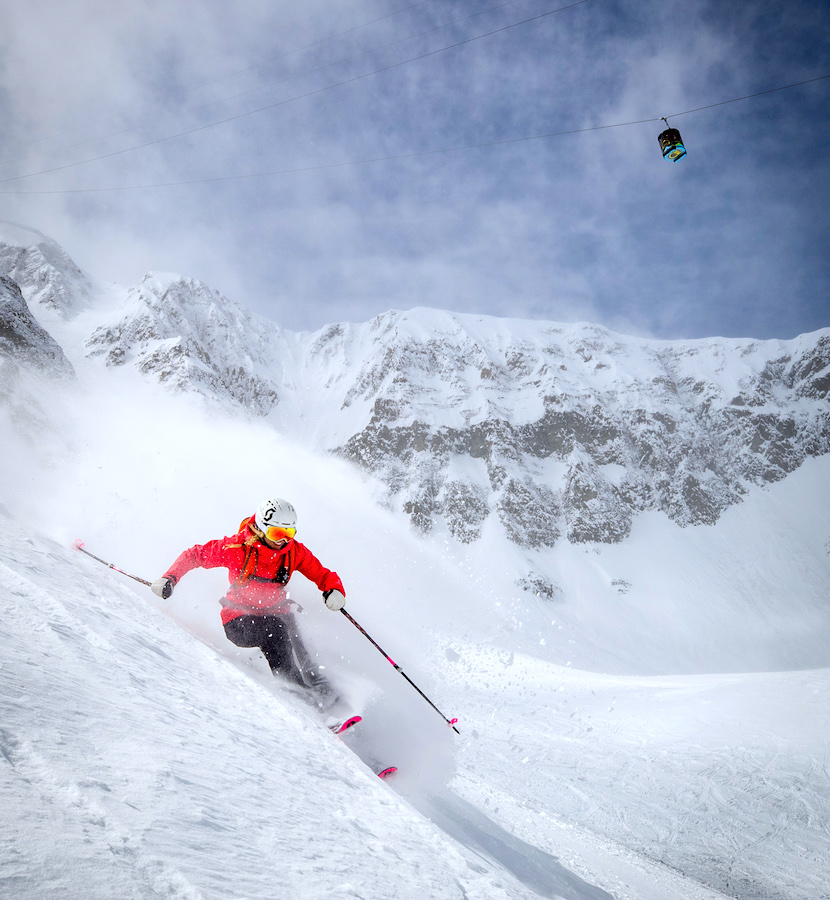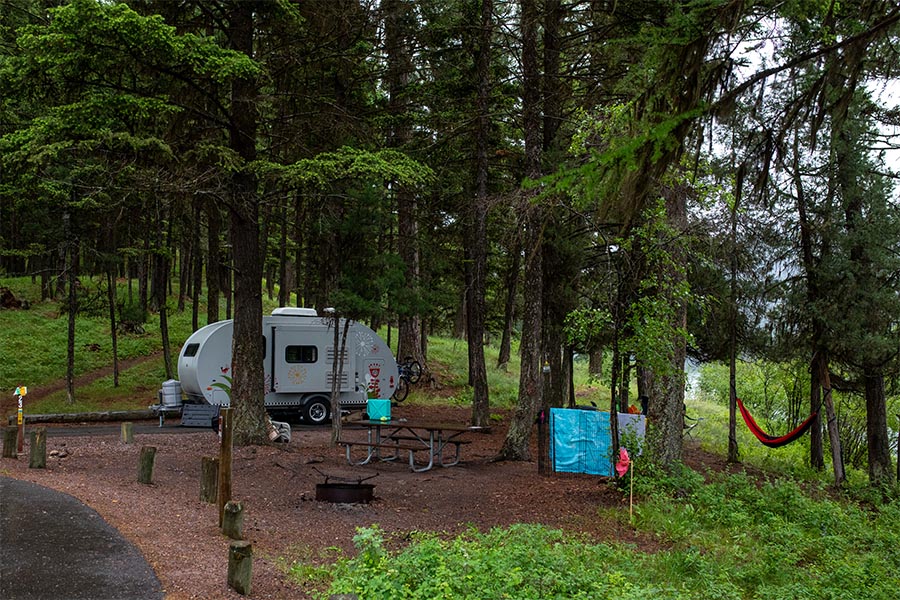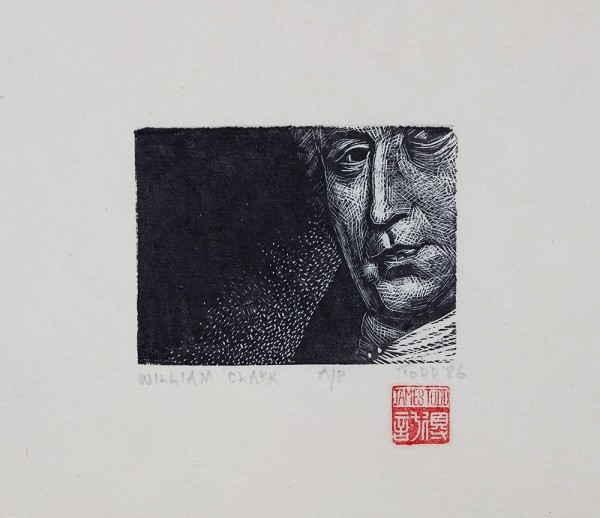 Proceeds support outdoor and online educational experiences at Travelers' Rest State Park. From artist talks on the Visitor Center lawn to Zoom field trips, these programs educate and entertain while keeping visitors and volunteers safe. The park set visitation records in 2020 and 2021 despite the pandemic. Funds raised by the auction make each visitor experience memorable.
Thanks to Our Sponsors!